Your Favorite Recipes of 2017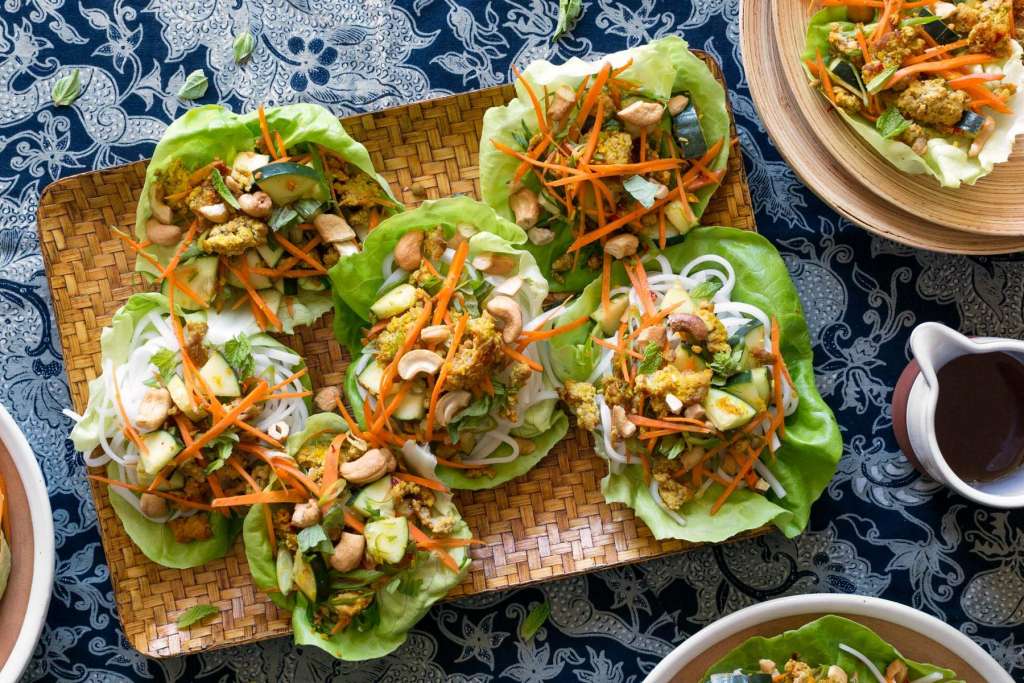 For the second year in a row, our Thai Turkey Lettuce Cups (pictured) ended the year as one one of your favorite recipes. Made with another favorite, Chef Justine's lemongrass paste, our version of the classic Thai dish is prepared with ground turkey and is an easy gluten-free, paleo meal any night of the week. 
Your other two favorites this year were our Spicy Shrimp Diablo Tacos with Pickled Cabbage and Lime, an update to your standard taco Tuesday dinner, and Seared Albacore Tuna Steaks with Green Beans and Soft-Cooked Eggs, our twist on a classic French Niçoise salad. 
The Sun Basket team also weighed in on their favorite recipes of the year, calling out some classics and new favorites. 
"My long-standing favorite is the Brazilian Shrimp Moqueca with Yuca Mash. It's got just the right amount of spice, fresh cilantro, and stewed seafood richness. I order it every time it's available." Adam Zbar, Cofounder and CEO: 
"I love the Vietnamese Shaking Beef with Lime-Pepper Dipping Sauce. To me, it's the best of the best. Chef Justine manages to bring restaurant flavors to a dish I can make at home in half an hour. The mix of ginger and sweet potato are a wonderful complement to the beef." Amy Endemann, Head of Marketing
 "It's hard to choose just one, but I really love the Chicken Katsu with Gingered Bok Choy and Jade Rice. It comes together quickly and is a grown-up healthyish version of chicken nuggets. You can't go wrong with fried chicken." George Nachtrieb, Cofounder and Director of Content
"I'm most excited about the Sichuan Dan Dan Noodles with Pork and Braised Greens. I wanted a version with a healthy spin and a sauce with more depth and complexity than the traditional version." Justine Kelly, Cofounder and Executive Chef
 "Whenever I see a recipe with Sun Basket's signature lemongrass paste, I order it because I know the meal is going to be delicious. My recent favorite is the Gingered Turkey Meatballs in Lemongrass Broth with Cauliflower "Rice."  Lindsey Kane, Registered Dietitian
 "This year, my favorite recipe was the Chicken Korma with Baby Spinach and Coconut Basmati Rice. It's full of flavor and spice and comes together quickly while still being a healthy. In my book, that's the best kind of dinner there is."  Tyler MacNiven, Cofounder and Director of Video Content