The Best Recipes For Vegan Meal Prep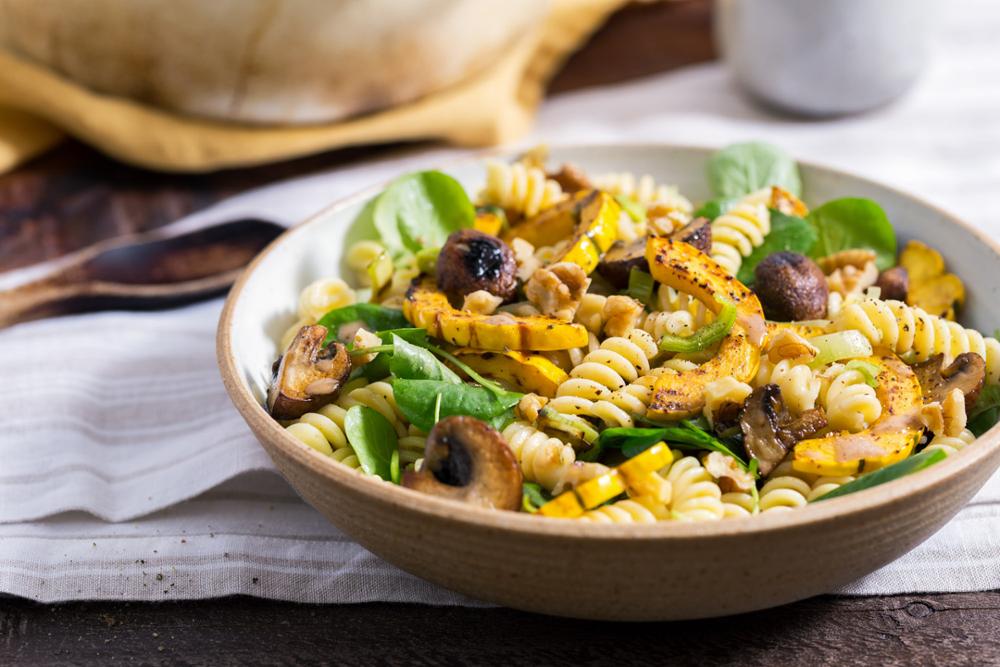 Black Bean–Cauliflower Tostadas Diablo with Tangy Cabbage Slaw
Easy and appealing, our gluten-free and vegan tostadas get a lift from our mildly spicy diablo sauce and a tangy cabbage-carrot slaw.
"The Diablo sauce was the perfect complement to the cauliflower rice!" -Krista C.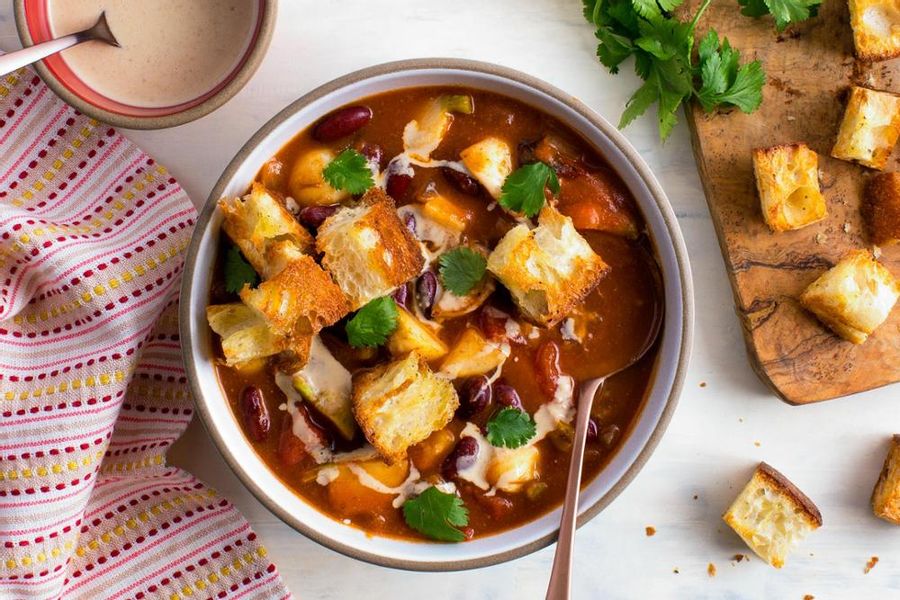 Red Bean and Pumpkin Chili with Cashew Crema
Silky cashew crema, brightened with lime, is our plant-based "sour cream" in this vegan chili made with red kidney beans, sweet turnips, and pumpkin purée.
"My BF said this was the best meal we have ever made from Sun Basket to date! I loved loved loved it. The pumpkin is genius." – Kimberley M.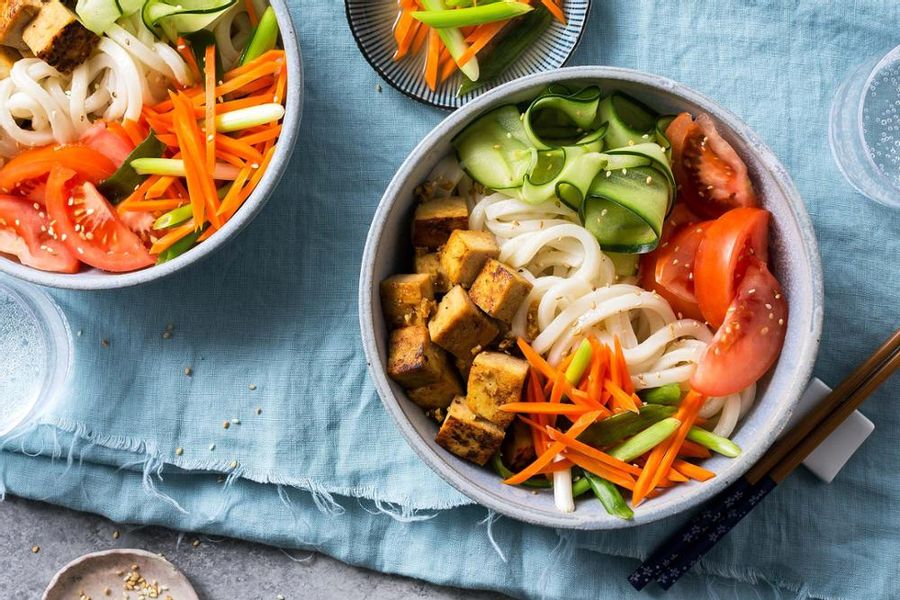 Udon Noodle Salad with Gingered Tofu and Pickled Vegetables
When pan-fried gingered tofu is tossed in tamari it gets a salted-caramel-esque crust. The tangy brightness of quick-pickled vegetables perfectly balances the bold flavors in this 20-minute vegan meal.
"My boyfriend (who is not vegan) said he would consider being vegan if all meals tasted this good!" – Julie G.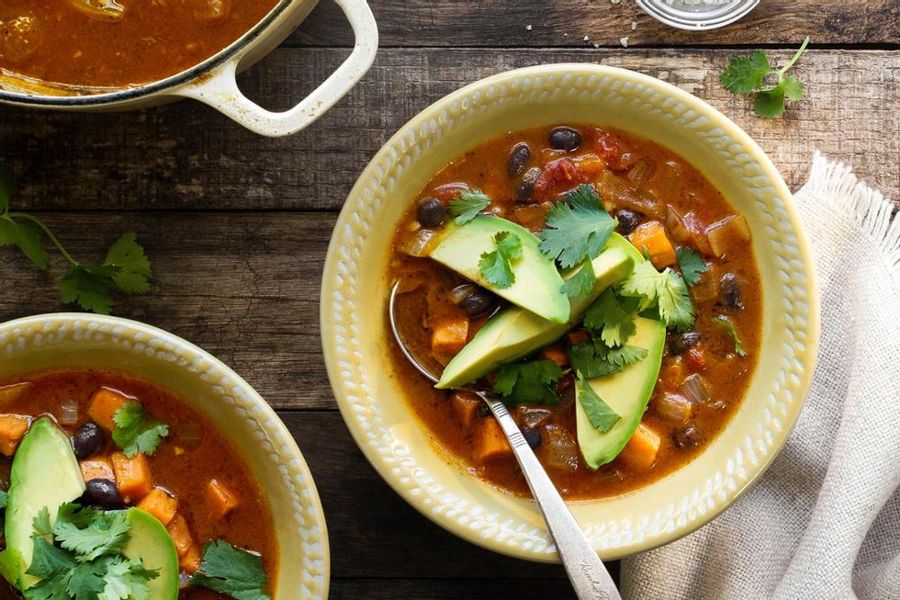 Sweet Potato and Black Bean Chili
Dial the heat to your own personal comfort-level with cayenne pepper in our one-pot vegetarian chili. Full of hearty sweet potatoes and seasoned black beans, this vegan chili is incredibly satisfying.
"Delicious meatless chili! So much flavor." Nadya B.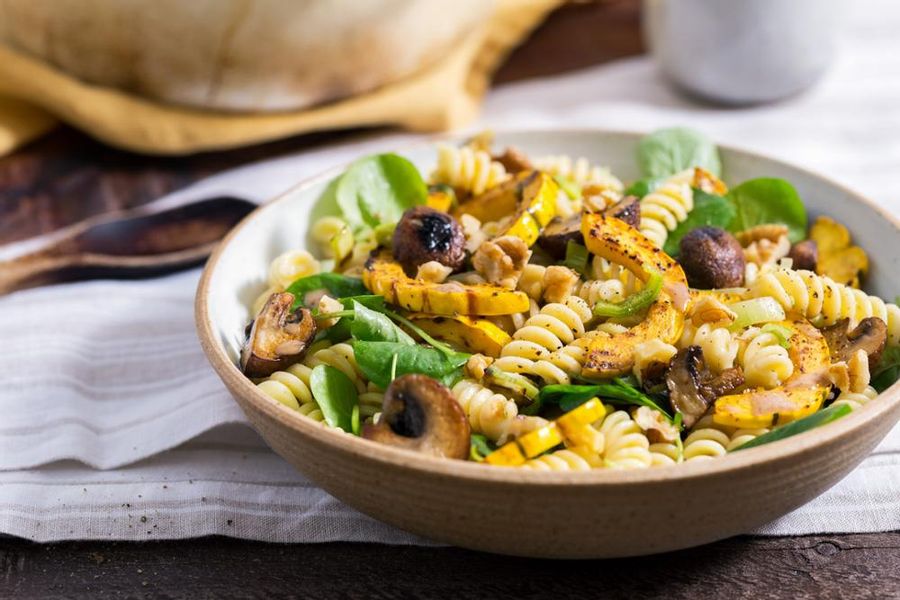 Warm Fusilli Salad with Roasted Winter Squash and Mushrooms
Creamy, sweet delicata squash, umami mushrooms, and crunchy walnuts are brought together by the balance of classic balsamic-dijon dressing in this warm, vegan, and gluten-free pasta salad.
"I don't think I've ever had delicata squash. So delicious and flavorful, probably my favorite squash now! " Molly M.