The Top 4 Thai Cookbooks Every Home Cook Should Own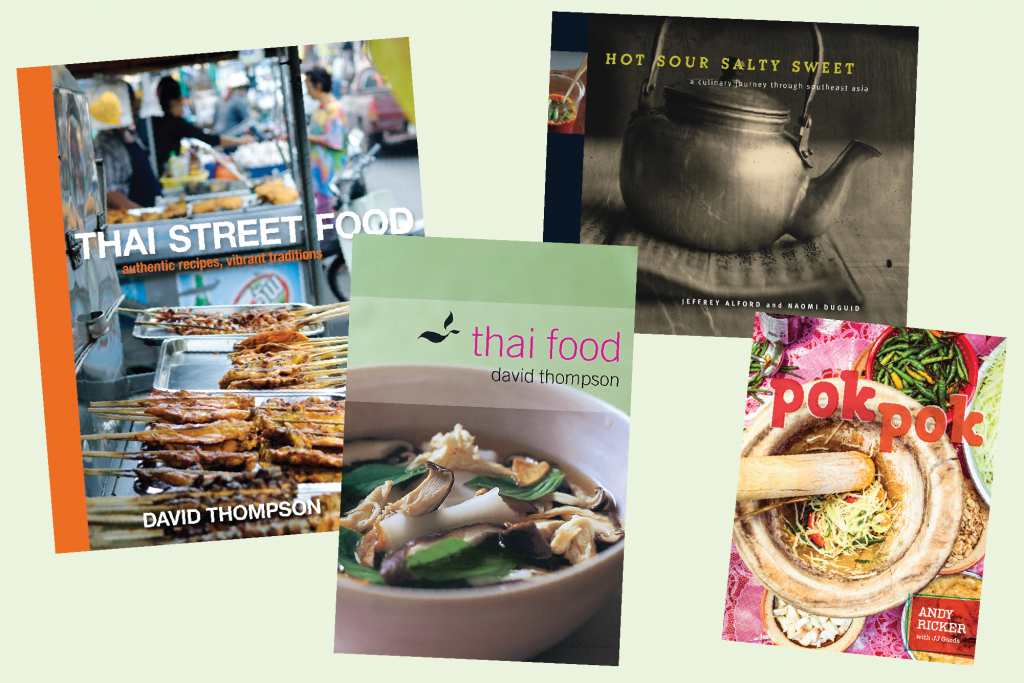 Thai Food
David Thompson
Australian scholar David Thompson's encyclopedic Thai Food became an instant bible on its release in 2002. Though he is rigorous about his research, in his recipes he suggests many user-friendly substitutions and shortcuts that won't sacrifice authenticity or flavor.
Thai Street Food
David Thompson
Following the success of Thai Food, in 2010, David Thompson published this gorgeously photographed ode to Thailand's street food hawkers.
Pok Pok
Andy Ricker
In 2005, Andy Ricker was a self-taught cook with an obsession for Thai flavors when he opened his takeout shack in Portland, Oregon. Ten years later, Pok Pok is a restaurant empire with outposts in LA and New York … and this award-winning cookbook. Ricker's recipes are fiercely authentic: He eloquently argues against just about any ingredient substitution. But the book has rightfully won a cult following for its rigor and writing, helped by co-author JJ Goode.
Hot Sour Salty Sweet: A Culinary Journey Through Southeast Asia
Jeffrey Alford and Naomi Duguid
Alford and Duguid are food travel writers admired for their ability to get to a region's core. Following the Mekong River through southern China, Burma, Thailand, Laos, Cambodia, and Vietnam, they distilled Southeast Asian cooking to its most delicious elements.