How a Mediterranean Diet Meal Kit Can Support the Healthiest Version of You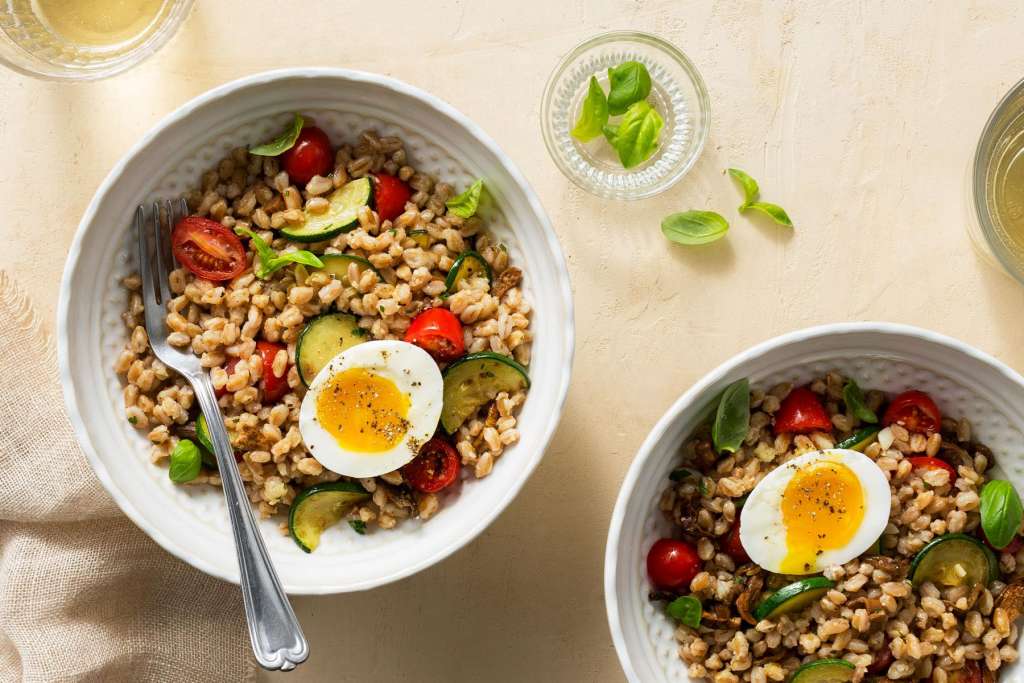 When U.S News and World Reports issued their list of best diets early in 2018, we weren't surprised to see that the Mediterranean diet came out on top. While it's hard to see the downside of a diet based on fresh produce, seafood, whole grains, and plenty of olive oil, we think the real success of the Mediterranean way of eating lies in how it recognizes the deep connection between food and pleasure, by encouraging us all to slow down, share meals with people we care about, and enjoy our food. 
Unlike traditional weight loss plans, the Mediterranean diet doesn't ask you to count calories or stay away from carbs. In fact, it seems weird to even call it a diet. The Mediterranean diet is not something you do for a few weeks when you're hoping to drop ten pounds. Instead, it sets you up for a lifetime of great eating by pointing you to some of the healthiest foods on the planet and encouraging you to enjoy what you eat. 
It's low in saturated fat and high in fiber, and while fat may account for up to 40 percent of daily calories, much of it comes from olive oil, which is unsaturated. The rest of the diet consists of small amounts of cheese, yogurt, fish, poultry, and eggs. Red meat is consumed only on occasion, red wine is allowed in small amounts—typically with meals—and regular physical activity is a part of daily life.
The real news is how well the Mediterranean Diet supports your overall health.
Research shows that that the Mediterranean diet can: 
Help prevent heart disease and strokes.
Slow the negative effects of aging.
Help with weight management. 
Improve rheumatoid arthritis.
Reduce the risk of developing Alzheimer's disease.
Reduce the risk of diabetes and various types of cancer.
To enjoy the benefits of the Mediterranean diet:
Put plants at the center of your plate. Base every meal on fresh produce, whole grains (like farro, quinoa, and bulgur), beans, nuts, seeds, legumes (lentils, dried peas, and beans), herbs, and spices.
Eat fish at least twice a week.
Eat moderate portions of cheese and yogurt.
Eat moderate portions of poultry and eggs.
Eat red meat sparingly (limit to three-ounce portions).
Drink plenty of water and wine in moderation.
Slow down. Sit at the table with family and friends and take the time to enjoy your food. 
Go for a walk. Regular exercise is essential for good health. 
Sun Basket's Mediterranean Meal plan delivers Mediterranean Diet-friendly recipes right to your door, giving you more time to enjoy the healthiest food with friends and family, and even take an after-dinner stroll.