Sun Basket Introduces our Paleo Friendly Family Menu Meal Plan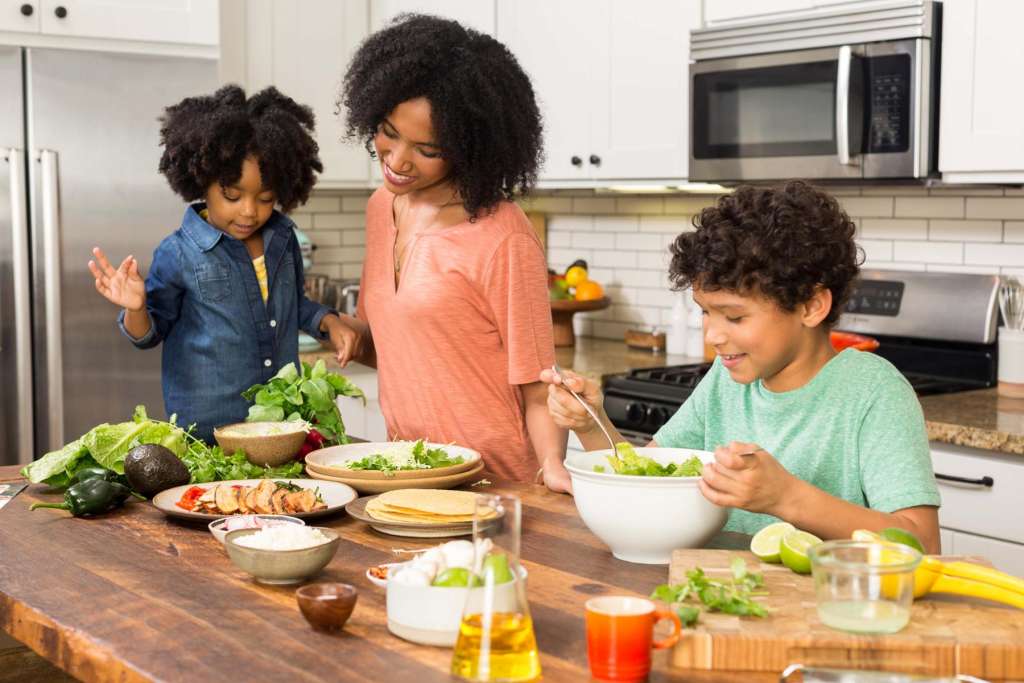 Beginning this week, Sun Basket is offering Paleo Friendly recipes as part of our Family Menu meal plan. Our kitchen developed these recipes to satisfy parents interested in following a Paleo diet and kids who might be craving a few non-Paleo side dishes. These recipes feature top-quality meats and seafood, lots of fresh organic vegetables, and small amounts of healthy carbohydrates like potatoes, rice, and gluten-free grains. In compliance with Paleo guidelines, these meals contain no soy, dairy, or gluten.
We make it easy to customize these meals for family members who are strictly Paleo and those who enjoy some non-Paleo foods. For instance, strict Paleo followers can skip with tortillas in our Turkey Tacos with Roasted Red Pepper and Cucumber Salsa, and stuff the filling into romaine lettuce leaves instead. Our Chinese Five-Spice Pork Stir-Fry with Cabbage and Red Peppers becomes a Paleo meal if you omit the rice.

You can find these and other Family Menu recipes here.