The Game-Changing Kitchen Tool You Never Knew You Needed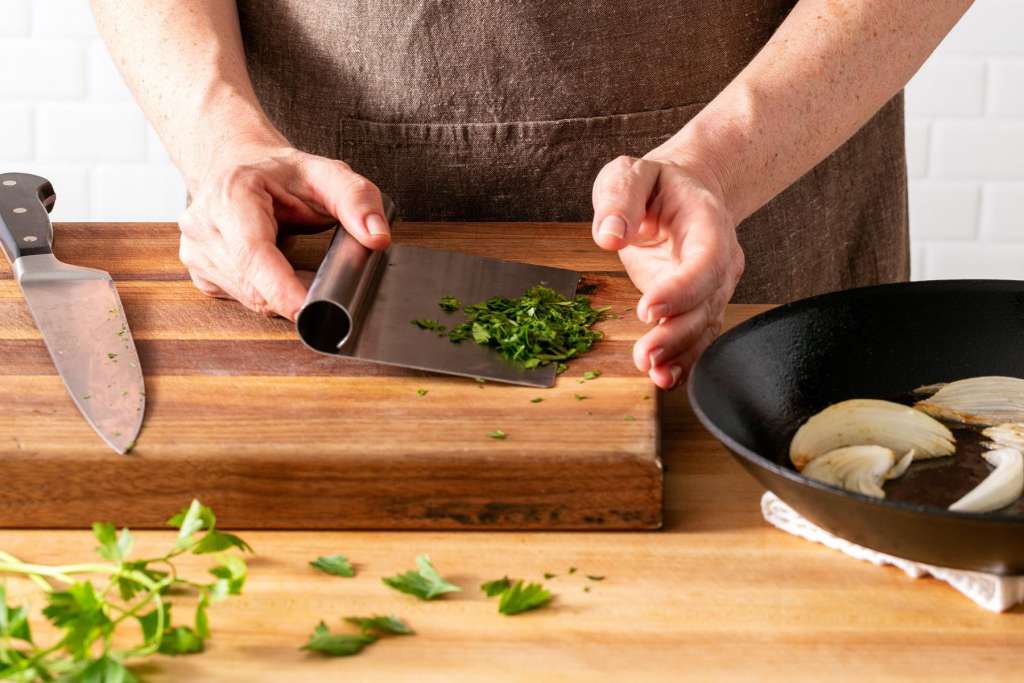 When Sun Basket's Executive R&D Chef Alan Li cooks there's always a bench scraper next to his cutting board. For Li, this baker's tool is an essential part of working clean.
Rather than using his hands to pick up chopped onions, garlic, and herbs from the cutting board, he uses his bench scraper. It's not only safer and cleaner, but it also helps eliminate waste and save time. The flat, wide shape allows him to pick up everything from the cutting board with a single swoop. It's especially helpful for finely chopped herbs that can be hard to get off the board. Think of it as a third hand that's leading you toward being the tidy, quick cook you always knew you could be. 
Bench scrapers do a great job of getting ingredients from the work surface to a serving dish with precision, which means you can easily make those Instagram-worthy salad and grain bowls where every portion of the bowl cradles a different colorful ingredient. 
Keep your bench scraper close by while you cook. And if you don't have one, add it to your wish list. Bench scrapers are durable and inexpensive, which means their value far outweighs their cost.