How to Handle a Jicama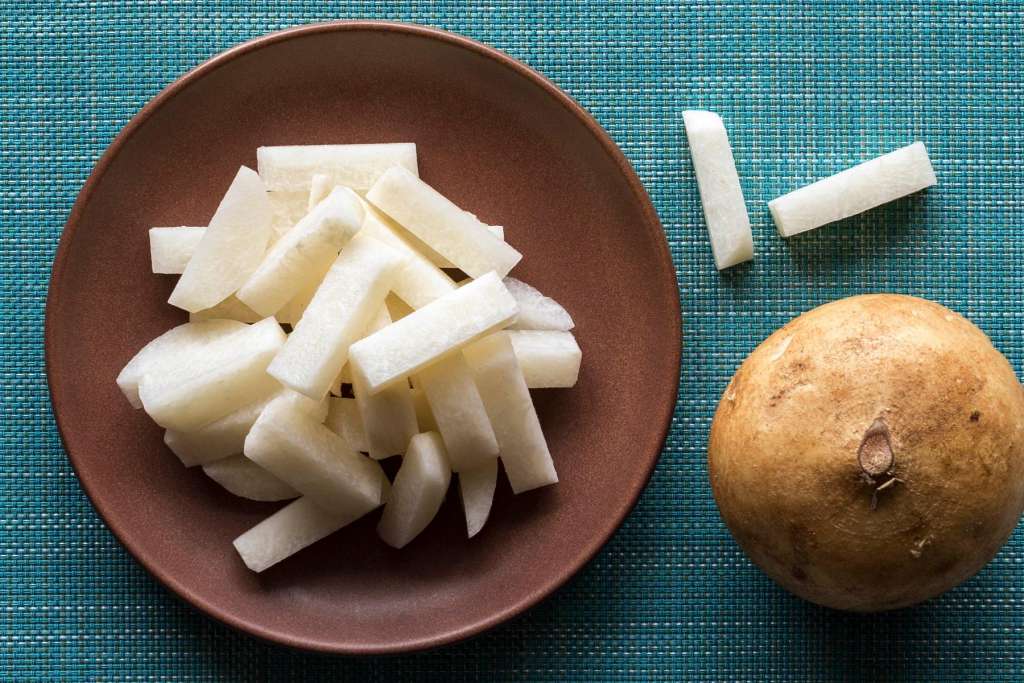 Hard and misshapen with a rough brown skin, jicama looks as much like a rock as it does a vegetable. But you've never enjoyed a stone as juicy and delicious as this underappreciated tuber. While it lacks the allure of a blushing peach or a tomato about to burst its skin, when it comes to flavor, jicama can go head to head with any produce in the market. 
Popular in Latin America, jicama is typically enjoyed raw, tossed with lime and spices. We serve it that way with our Spicy Chipotle Turkey Chili with Jicama-Radish Salad. Tackling one for the first time can be an intimidating task, but with a sharp knife and a steady hand, it's easier than you think.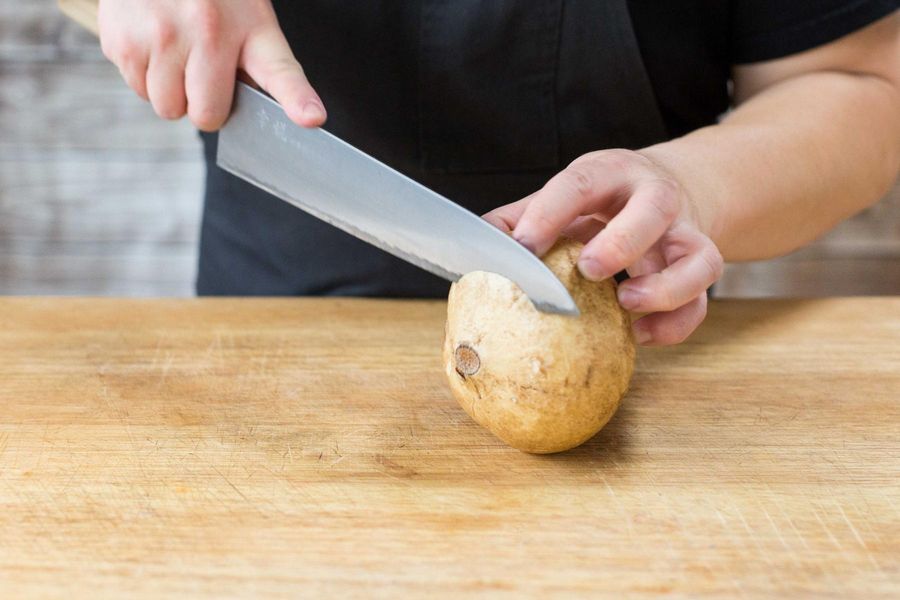 Trim the root and stem ends from the jicama.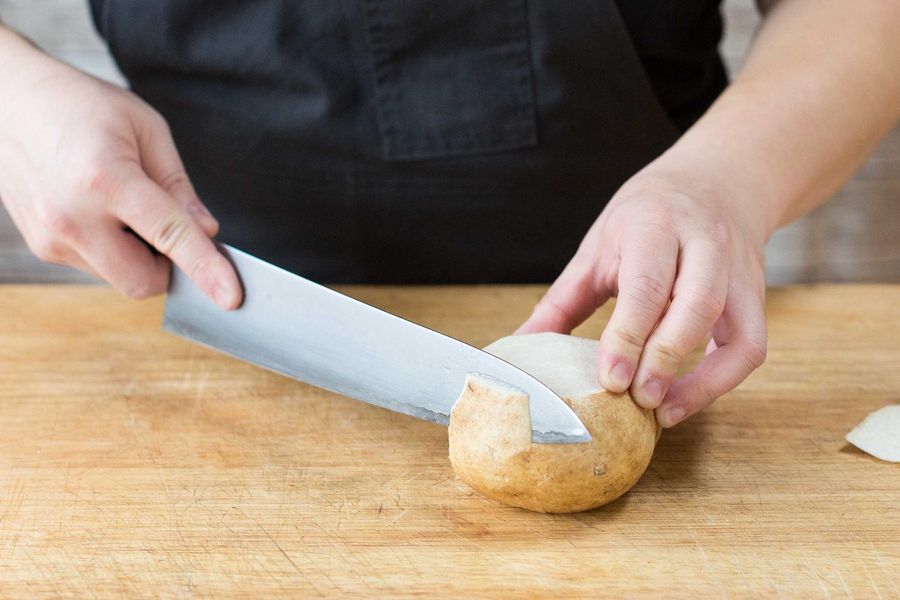 Set the jicama flat on one of the cut ends. Using a sharp knife (or a peeler), cut off the tough brown skin.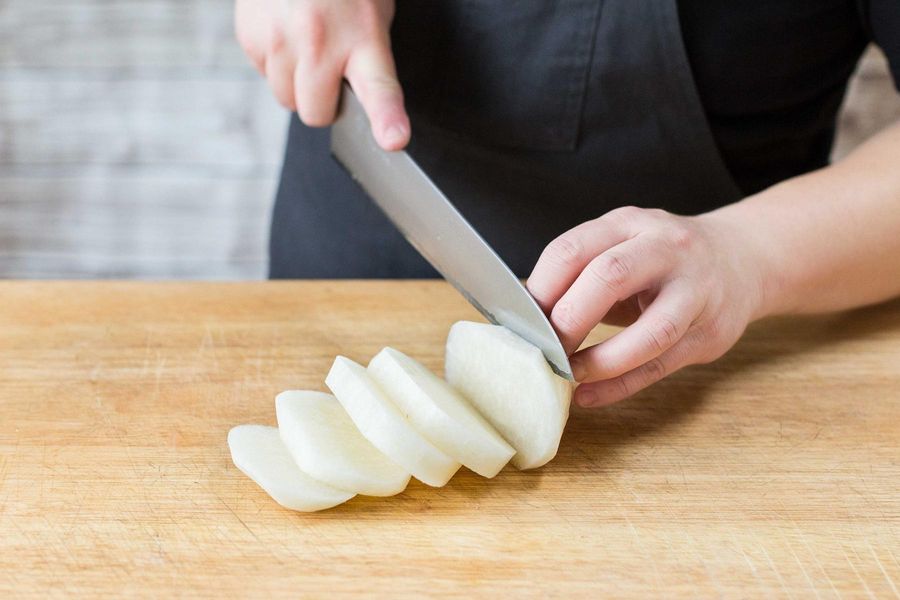 Cut the white flesh into ½-inch-thick slices.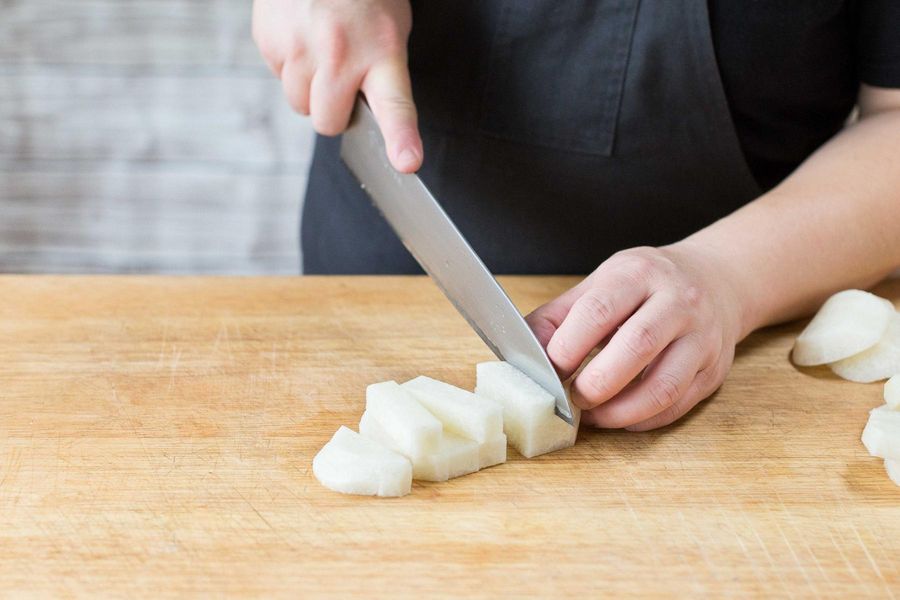 Cut the slices into ½-inch-thick sticks.