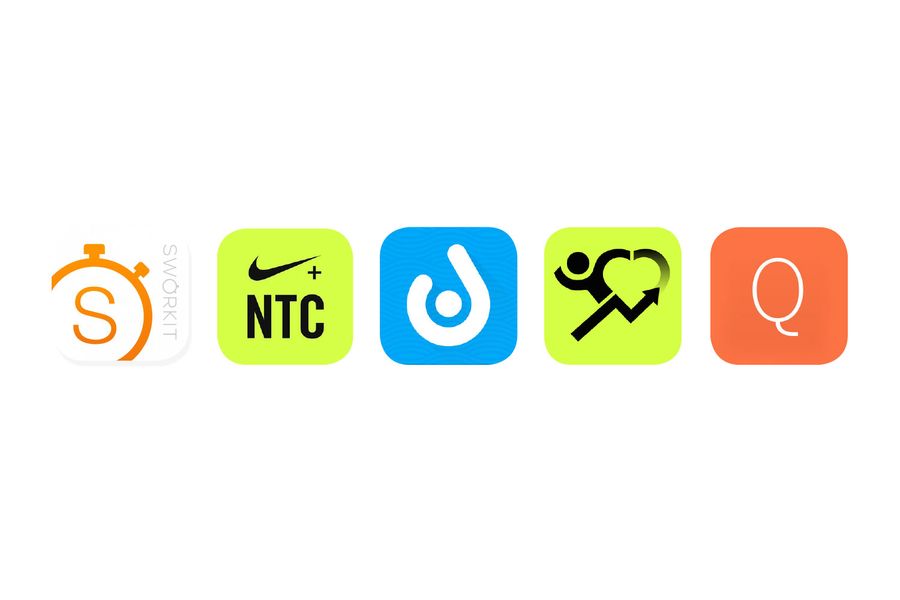 Our Five Favorite Fitness Apps
Finding the time and motivation to get to the gym can be a struggle, especially during the summer when going to the beach and taking vacations are a top priority. We've found five great fitness apps that can help you get your workout in, wherever you are in the world.
Make it Personal
Need a 5-minute morning stretch or a 15-minute daily cardio routine? Sworkit ("simply work it"), a multi-move fitness app has that and more. Simply select the type of workout you're looking for (yoga, strength, cardio, or stretching), indicate how many minutes you have for exercise, and the app will tailor a routine to your needs. In 2015, the American College of Sports Medicine rated Sworkit as the fitness app that fit their training parameters for safety, stretching, progression, and more, which means you can count on the app's variety of workouts to make your routine well-rounded and effective.
Free ($7.99/month for premium)
Requires iOS 8.0 or later
Compatible with iPhone, iPad, iPod Touch and Android.
Like a Pro
Recommended by Sun Basket staff dietitian, Lindsey Kane, Nike+ Training Club is just what you'd expect from one of the world's largest athletic wear companies. With more than 100 workouts developed by professional athletes and trainers, the app features routines that you can master both at home and in the gym. Take it on vacation and get good use out of your hotel fitness center, head to the park near your office during lunch and get a quick workout in, or turn your living room into a yoga studio every morning. Like they say, Just Do It.
Free (in-app upgrades available)
Requires iOS 8.0 or later
Compatible with iPhone, iPad, and iPod touch and Android.
Fitness Philanthropy
If you're looking for new ways to motivate yourself to workout, consider downloading Charity Miles, an app that allows you to donate to the charity of your choice based on how many miles you cover. Select from nearly 40 organizations like the ASPCA, Stand Up to Cancer, and the Special Olympics and donate while you burn calories. All activities are cardio-based and range from walking to biking, so lace up your sneakers and get moving. Sponsors like Johnson & Johnson and Chobani will donate to the charity of your choice so that you can do good for yourself and others.
Free
Requires iOS 9.0 or later.
Compatible with iPhone, iPad, and iPod touch and Android.
Keep it Fresh
Forget expensive memberships to barre studios, high-end gyms, and boot camps, Qinetic lets you stream fitness classes straight to your phone. The app offers fitness classes, yoga routines, fast-paced HIIT workouts, and even low-impact workouts for pregnant women. There are so many options that it's nearly impossible to get bored doing the same daily routine, and it offers much less of a commitment than most fitness programs, so you can move according to your mood.
Free
Requires iOS 8.0 or later
Compatible with iPhone and iPod touch.
Namaste
Daily Yoga offers personalized yoga sequences based on a self-assessment quiz that you complete when you download the app. Measuring your fitness level and what you're looking to get out of your yoga practice, you'll be able to focus on movement, meditation, and breathing through a variety of weekly programs. The app is great for beginners who want to familiarize themselves with yoga poses and jargon before hopping into a class with a room full of yogis, and for those looking for a daily dose of zen.
Free ($9.99/month for premium)
Requires iOS 8.0 or later.
Compatible with iPhone, iPad, and iPod touch and Android.