Build a Better Burger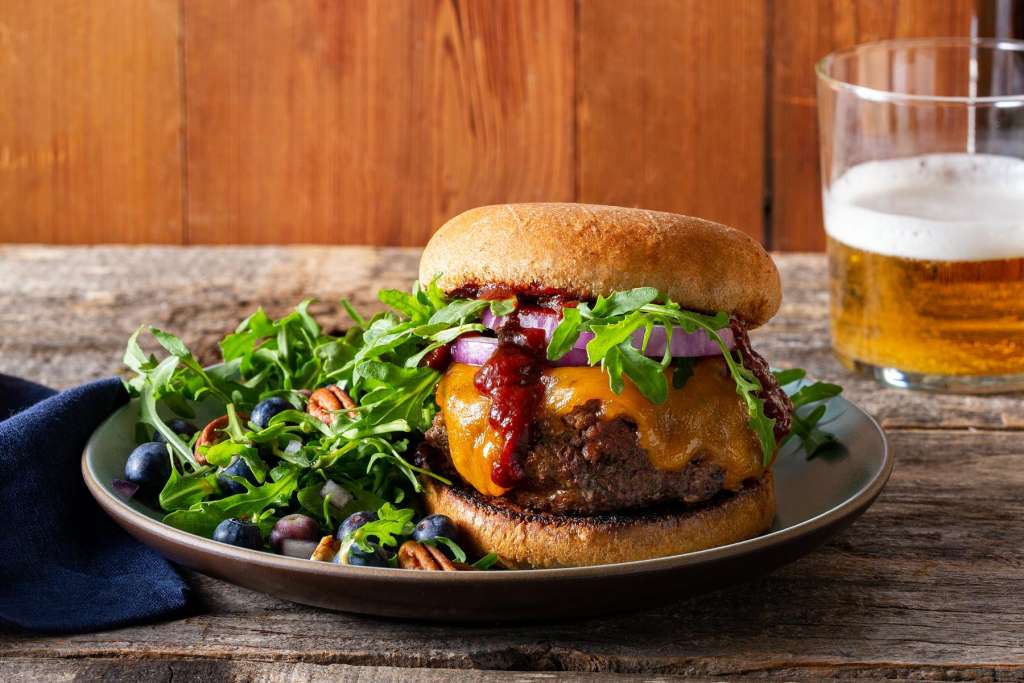 Just because it's not burgers-on-the-grill season, doesn't mean you can't step up your toppings game. Here are a few super-fancy and super-easy ideas* that will impress the heck out of your friends in three simple steps.
Step 1: Start with the meat of it (choose 1)
Short rib–chuck smash burger patties
Salmon burgers
Organic tofu veggie burgers from Hodo Foods
Step 2: Get on your garnish game (choose 1 to 3)
Organic baby spinach and arugula from organicgirl
Sliced organic grape tomatoes
'Nduja spicy prosciutto spread from La Quercia
Step 3: Get a little saucy (choose 1 or 2)
Greek feta dip
Red pepper hummus
Romesco (red or green)
*All suggestions available à la carte to add to your Sun Basket.