How to Fry an Egg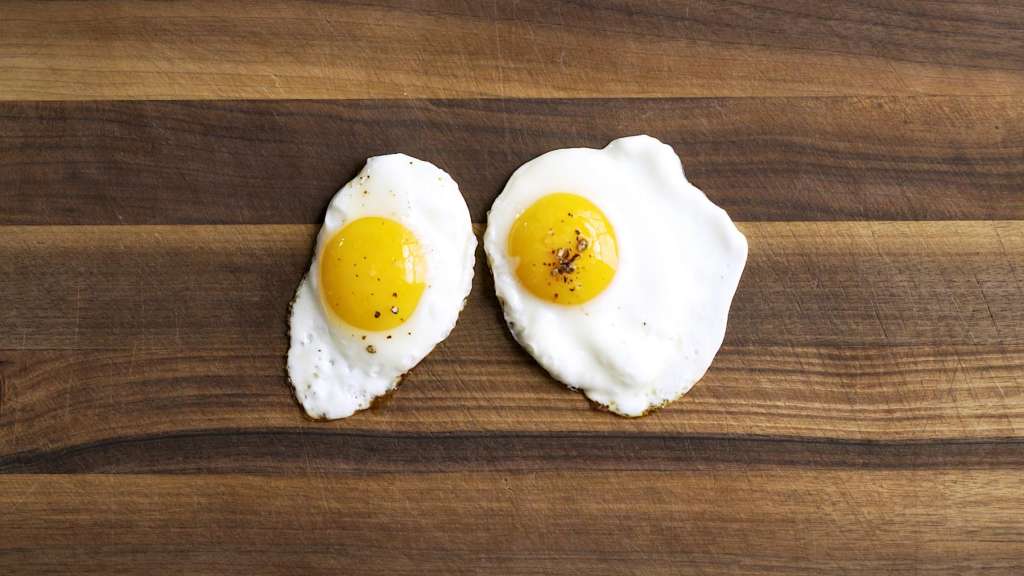 Get Crackin'
Strain eggs to remove loose whites; place the individual eggs into small bowls or mugs.
Heat oil in a cast iron or non-stick pan over medium heat. 
Gently pour the eggs into the hot pan, leaving space between them. 
While the eggs cook, season them with salt and pepper. 
For runny yolks, cook the eggs for 2 to 3 minutes. If you prefer firmer yolks, cook the eggs for 1 to 2 minutes longer. 
Remove the eggs from the pan when the whites are set and the yolks are to your liking and serve. 
Perfect your egg-frying skills this week with our Chipotle Chilaquiles with Black Beans and Fried Eggs.