One Potato, Two Potato, How to Cut a Sweet Potato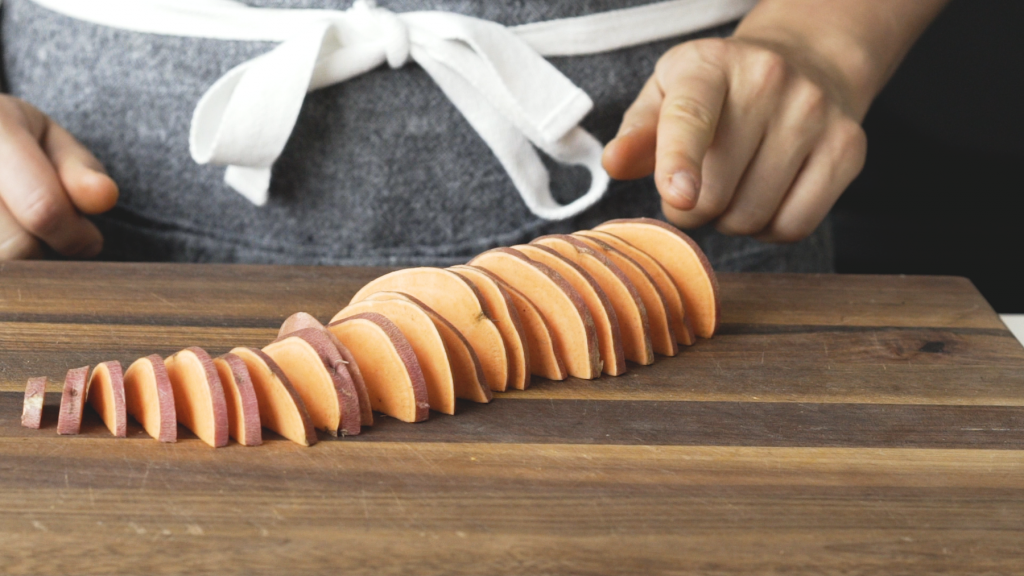 How to Cut a Sweet Potato into Half-Moons
Wash the sweet potato with your hands or a scrubbing brush to remove any dirt. 
With a chef's knife, cut both ends off of the potato. 
Cut the potato in half lengthwise, then lay the cut side flat on the board. 
Cut each half into 1/4-inch-thick slices and enjoy them this week in our Seared Steak and Porcini Sauce with Chard.