Say Goodbye to Sad Picnic Salads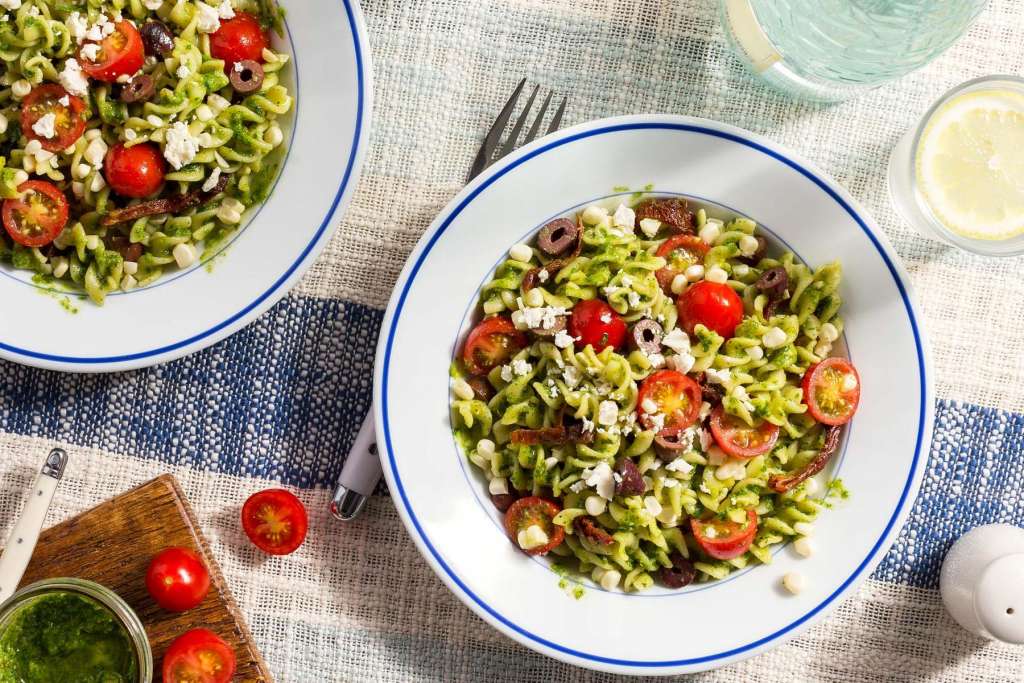 Picnics are a favorite way to get together with friends when the weather is warm. We're always looking for healthy, portable, and easy-to-make dishes that can hang out on a blanket for a couple of hours without turning into a soggy disaster. 
That's where summer salads come in. We know that dressed greens can quickly become a wilted mess, but it's time to think outside the bowl. Here are four ideas for healthy picnic salads that travel well and stay fresh throughout your outdoor potluck. 
Beans Make it Better
While they make a great protein-packed addition to green salads, beans are also a terrific alt-salad base. In our Moroccan-Style Shrimp with Chermoula and White Bean Salad, tomatoes, cucumber, and olives are tossed with white beans and chermoula sauce. This Mediterranean-inspired meal is made to be enjoyed under the sun. Other legumes like chickpeas, lentils, and edamame also make great picnic salads. 
Built to Last
The cabbage in our Superfast Chipotle-Marinated Shrimp with Pineapple-Cucumber Salad retains its crunch for a couple of hours, which is why slaws are picnic superstars. If you're going with a kale salad, layer the ingredients in jars, starting with the dressing at the bottom, working your way up from the sturdiest ingredients like beans, grains, and meat, to the more delicate ones on top. Dump the contents of salad jar into a bowl and toss it once your bottom hits the picnic blanket and you'll have a crunchy, fresh salad that's built to last.
Go with the Grains
A grain-bowl green-salad hybrid like our Warm quinoa and corn salad with summer squash, ricotta, and hazelnuts is a healthy salad that stays fresh. Quinoa provides a protein-filled base, and its nutty flavor complements just about any vegetable. Farro, buckwheat, and barley hold up well too. Remember that perishable foods present a health risk if left at room temperature for more than four hours. Keep proteins like fish, chicken, and eggs in a cooler and add to the salad just before eating. 
Pass the Pasta
When you want to eat all of the summer vegetables before the season ends, our Quick Pesto Pasta Salad with Tomatoes, Corn, and Feta is what you need. It's got what are arguably the season's best vegetables: corn and tomatoes tossed with our housemade pesto. And, unlike vegetable-heavy green salads, it can be made a day ahead of time and still taste fresh.