Celebrate Dia de los Muertos with a Sun Basket Menu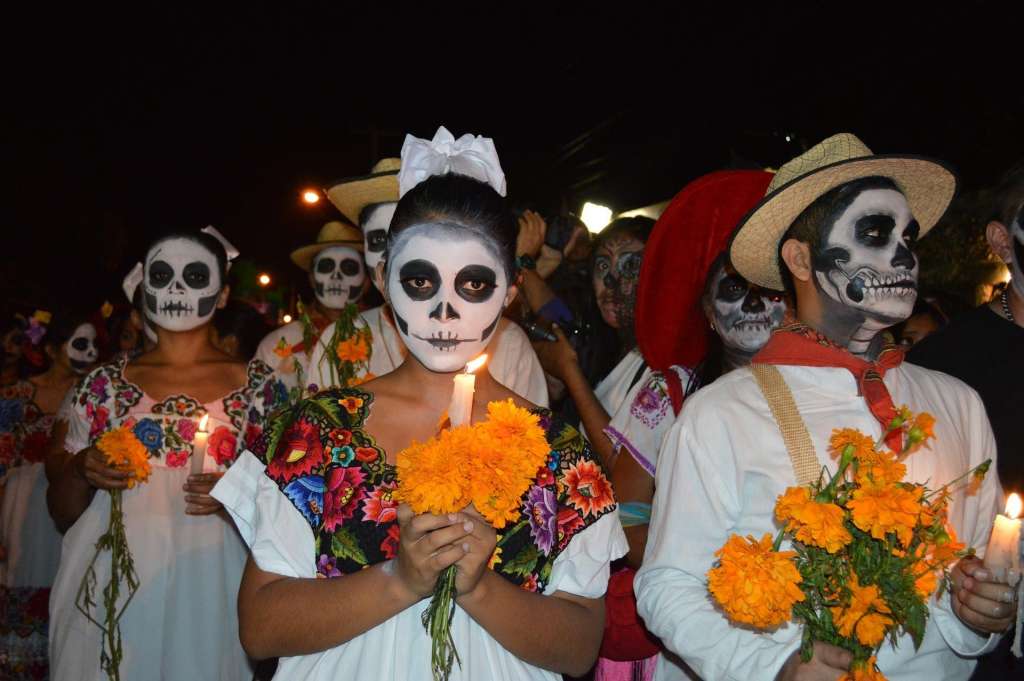 You know that stock question of celebrity quizzes—Name three people, living or dead, who you would most like to invite to dinner? In Oaxaca, they take their answers seriously. Each year on November 1st and 2nd, families head to the cemetery to enjoy a feast with their dearly departed. Dia de los Muertos is one of Oaxaca's most colorful celebrations. Altars filled with flowers and offerings to the dead spill out of homes and into the streets. And a meal with your favorite people, regardless of whether or not they have a pulse, is the heart of the festivities. Traditional foods include tamales, mole, and a special yeasted bread known as pan de muerto. Everywhere there are brightly colored sugar skulls, tissue paper banners, and paper mâché renderings of the deceased, all to honor those who have passed.  
This week, you can celebrate the Day of the Dead Sun Basket-style with healthy Mexican dishes from our menu. Start the morning with our Chipotle Chilaquiles with Black Beans and Fried Eggs to fortify yourself for the day ahead, then serve up bowls of Chicken Pozole with Tomatillos and Green Chiles.