Heavy Hitter Fritters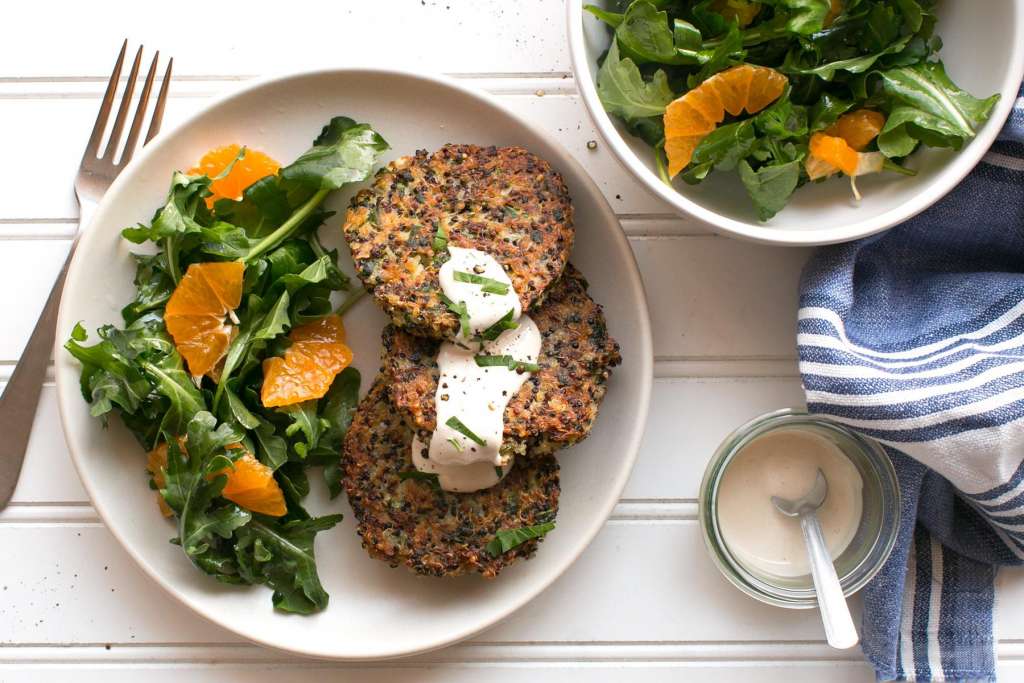 The holiday season is in full swing, but we're not letting that distract from our favorite December celebration: National Fritter Day! 
All the world loves a fritter, from the beignets of New Orleans to India's famous pakoras, and Indonesia's banana fritters, pisang goreng. If you'd like to celebrate National Fritter Day with us, try Sun Basket's protein-packed Quinoa Fritters with Arugula-Tangerine Salad, our wintry Sweet Potato-Scallion Fritters with Apple-Brussels Sprouts Slaw, or go fritter-adjacent and fry up these Root Vegetable Latkes with Greek Yogurt and Sautéed Apples.
Go ahead, throw some glitter then celebrate with a freshly fried fritter.