A No-Cook Holiday Feast—Facebook LIVE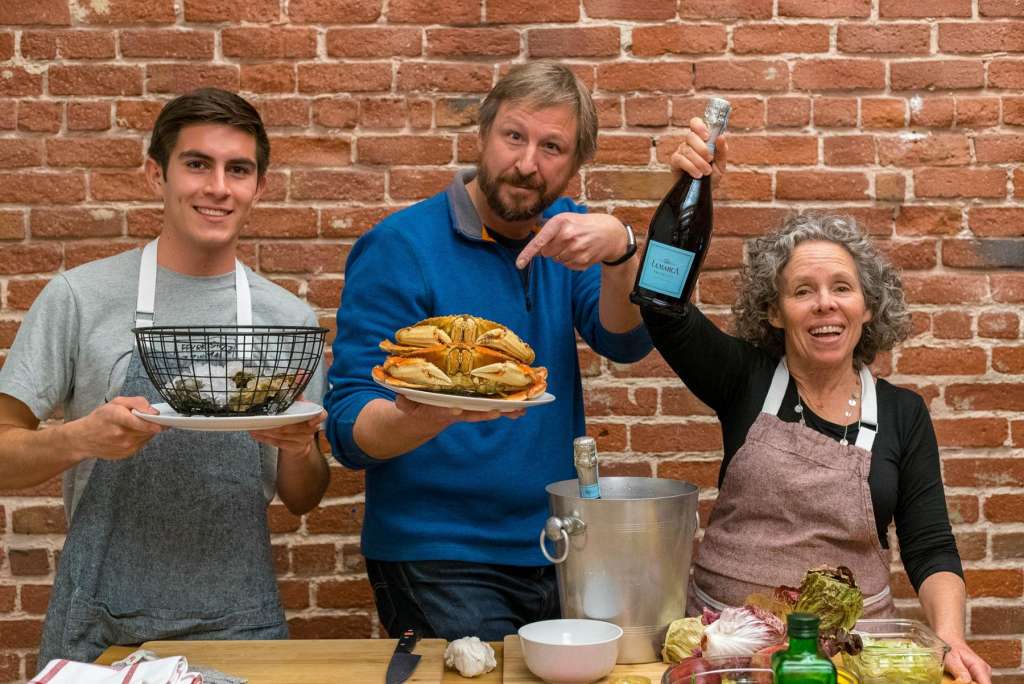 This week on Facebook LIVE we debuted our new series, "Jan Teaches George." Where Jan Newberry, Sun Basket's Editorial Director of Content, shows Cofounder George Nachtrieb how to prepare her family's favorite no-cook holiday feast. 
Watch as Jan and her son Henry kick off the holiday season by teaching George how to shuck oysters, crack crab, saber champagne, and more. 
Tune in on Wednesday, January 3rd, at 4 pm when we kick off the new year in the test kitchen, where Chef Justine will be showing us how to make Salt-and-Pepper Tofu Stir-Fry with Glass Noodles from our new vegan meal plan.