The Sun Basket Hit List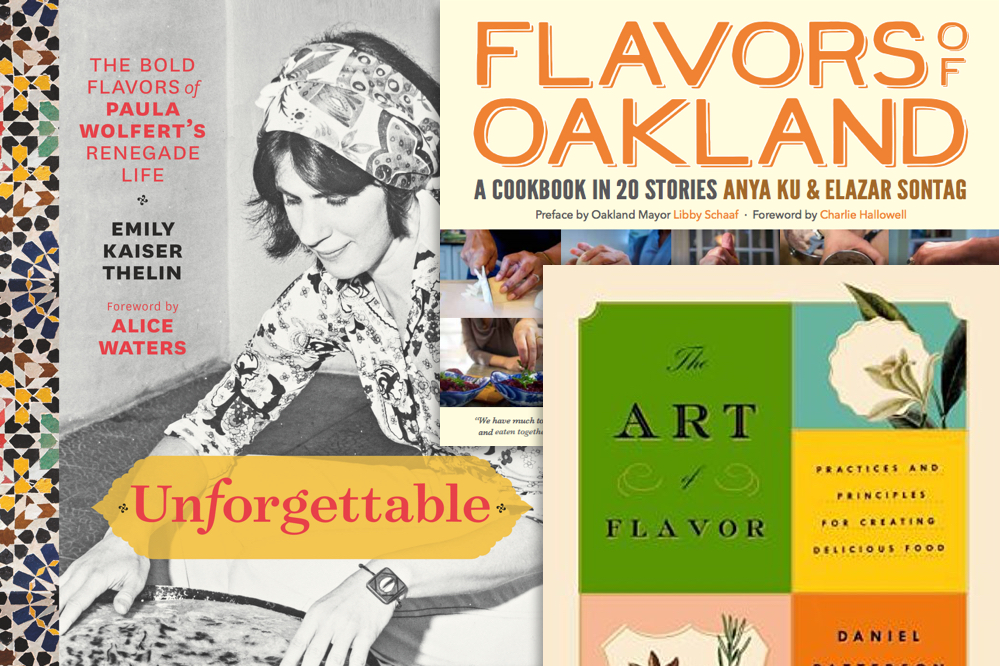 The Art of Flavor
     by Daniel Patterson and Mandy Aftel
Sun Basket's R&D chef, Alan Li, bought every member of our kitchen team a copy of this book. "I don't know Patterson, but I've worked with a handful of cooks who have trained in his kitchens. They think about seasoning differently than most cooks do, and I've learned so much from watching them. This is a book I've been waiting years to read." As Patterson notes in his introduction, "This book…is about learning to think about ingredients, process, and flavor in a new way." Cooking, Patterson reminds us, is about paying attention.
The Flavors of Oakland
     by Anya Ku and Elazar Sontag 
Our summer editorial intern moved on months ago, but Elazar Sontag left a big impression behind. At the tender age of 16, Elazar teamed up with Anya Ku to write this narrative cookbook with stories and recipes from 20 home cooks. There's crab curry from a family with roots in Goa, India, and a Tibetan blue cheese soup. Ma po tofu, catfish and candied yams, and challah studded with M&Ms are just a few of dishes you'll read about in these pages. Together they tell a delicious story of how one of the country's most dynamic cities defines its place at the table. 
Unforgettable, The Bold Flavors of Paula Wolfert's Renegade Life
     by Emily Kaiser Thelin
When Sun Basket's Editorial Director of Recipes first set out to write this book, her proposal was rejected by nearly a dozen editors. Not to be deterred, Emily raised the money on Kickstarter instead and published the book herself. When the beautifully written biography of one of the country's most influential food writers came out last spring to rave reviews, those same publishers saw just how wrong they were. Unforgettable is being reissued this month by Grand Central Life and Style with a new foreword by Alice Waters. 
The Guardian
The shorter your sleep, the shorter your life: the new sleep science
This article in the Guardian is a real wake-up call for the night owls out there. We know that sleep is important, but the revelations here about its impact on every aspect of our well-being has us slipping into our jammies and pulling up the covers as soon as the sun goes down. 
The Atlantic
New Nutrition Study Changes Nothing
Sun Basket dietitian Lindsay Kane is always happy to share articles like this that remind us that healthy eating is really just commonsense. She tries to avoid the fate of the Dietitian from the Future, in Why Healthy Eating is Hard from the folks at Funny or Die.