Meet Sun Basket's Unforgettable Muse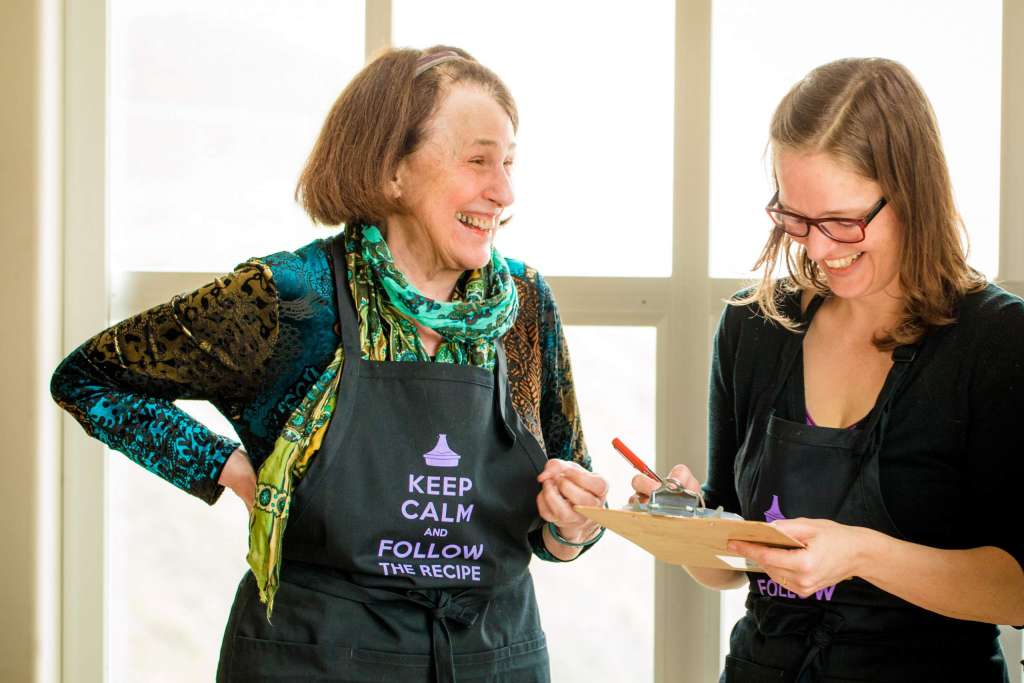 Over her four-decade career, Paula Wolfert wrote nine seminal books on the Mediterranean, introducing Americans to cuisines and ingredients we now take for granted, including Mediterranean cooking itself. Her influence can be felt in just about every Mediterranean Sun Basket recipe, whether in a sprinkling of Marash chile flakes, which she first brought to the U.S., or in slivers of preserved lemon, for which she wrote one of the first recipes in English.  
This week, we're celebrating the release of Unforgettable: The Bold Flavors of Paula Wolfert's Renegade Life, a culinary biography of Paula Wolfert by Sun Basket's Editorial Director for Recipes, Emily Kaiser Thelin. As Emily writes in the book, Paula may be "the most influential cookbook author you've never heard of."
On our menu for the week of April 24, Sun Basket is excited to feature four recipes inspired by Wolfert. You can choose from Tunisian Chickpea Soup with Soft-Cooked Eggs and Toasted Ciabatta, Salmon Chermoula with Cucumber Salad and Preserved Lemon-Couscous, Spiced Lamb Patties with Cauliflower Tabbouleh and Tahini Dressing,  and Sausage and White Bean Cassoulet with Arugula Salad.
We're not the only ones excited about Emily's book. Press outlets from the New York Times to the indie food magazine Lucky Peach have all weighed in on what many people feel is one of the most important cookbooks to be published this year.
Order any one of these recipes and you'll be entered to win an Unforgettable Spice Box from our friends at Oaktown Spice Shop. The box features four of the spices that Paula helped introduce to an American audience: sumac, ras-el-hanout, and Aleppo and Marash Turkish chile flakes.*
And by ordering three of the four Unforgettable Paula recipes, you'll be automatically entered for a chance to win the Unforgettable Spice Box and a copy of Unforgettable: The Bold Flavors of Paula Wolfert's Renegade Life signed by both Emily and Paula.*
To get your copy of the book today, go to Unforgettablepaula.com.
Photo by Eric Wolfinger