Vegan Chocolate Horchata Recipe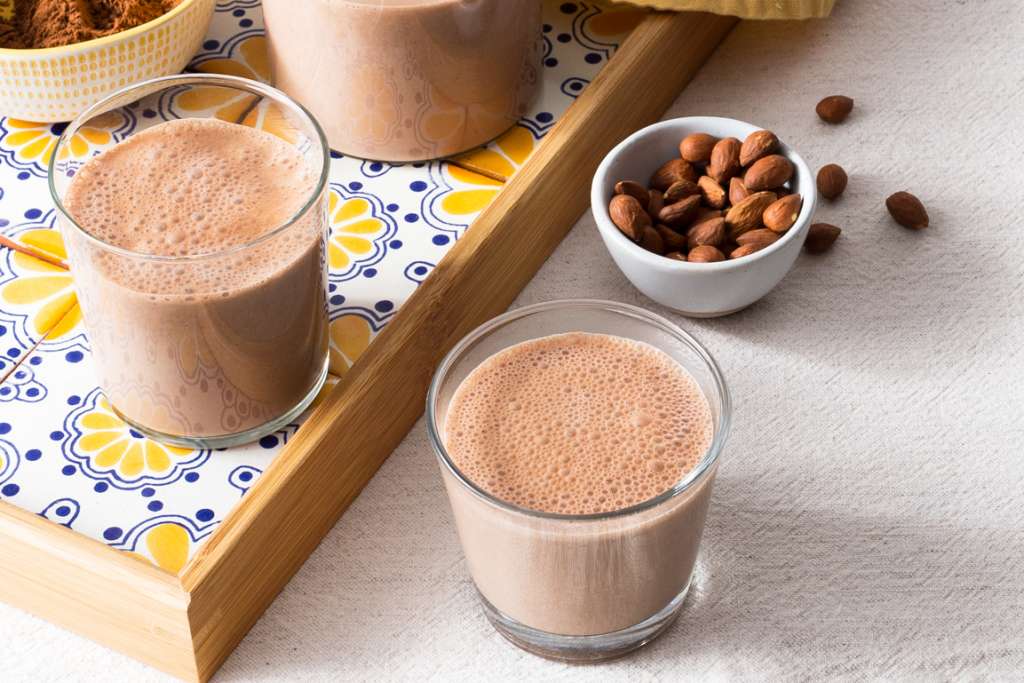 Calle Mina (aka Chocolate Street), in the city of Oaxaca is lined with shops where cocoa beans are blended with cinnamon and almonds to make a paste that's used for the region's famous chocolate caliente. We borrowed that irresistible combination of ingredients to make our vegan horchata. It's creamy and refreshing, spicy and sweet, and easy to make at home, though you do need to soak the rice and almonds overnight so that they're soft enough to blend. Ceylon cinnamon, also known as true cinnamon, has warm floral notes with a little bit of citrus. Its delicate, complex flavor really shines here. 
Chocolate Horchata
Serves 8
Shopping List
One 3-inch cinnamon stick, preferably Ceylon
½ cup long-grain white rice
⅓ cup pure maple syrup, plus more to taste
¼ cup roasted almonds
¼ teaspoon pure vanilla extract
¼ teaspoon kosher salt
4 cups sweetened almond milk
2 tablespoons cocoa powder
Ice, optional
Ground cinnamon, for sprinkling
Rum, optional
Tools 
Fine-mesh strainer, medium heatproof bowl, medium sauce pot, blender
1 Prep the ingredients
Coarsely chop or snap apart the cinnamon stick.
In a medium heatproof bowl, combine the cinnamon stick, rice, maple syrup, almonds, vanilla, and salt. 
2 Make the horchata
In a medium sauce pot, combine the almond milk and 1 cup water and bring to a boil. Immediately remove from the heat. Pour the hot almond milk over the rice mixture and let stand until cooled, 15 to 20 minutes. 
Cover and refrigerate overnight.
2 Finish the horchata
The next day, pour the almond milk mixture into a blender. Add the cocoa powder and blend until smooth. If desired, sweeten to taste with more maple syrup or another sweetener of your choosing.
3 Serve
If desired, fill individual glasses halfway with ice. Strain the horchata mixture into each glass and sprinkle with the ground cinnamon. If using, stir in 1 tablespoon (½ ounce) rum. Serve.
Nutrition per serving: Calories: 130, Protein: 3g (6% DV), Fiber: 2g (8% DV), Total Fat: 4g (6% DV), Monounsaturated Fat: 1.5g, Polyunsaturated Fat: 0.5g, Saturated Fat: 0g (0% DV), Cholesterol: 0mg (0% DV), Sodium: 135mg (6% DV), Carbohydrates: 23g (8% DV), Total Sugars: 11g, Added Sugars (maple syrup, almon milk): 7g (14% DV). Not a significant source of trans fat.
Bonus recipe—ingredients not included in box.