Breaking Bread with California Lavash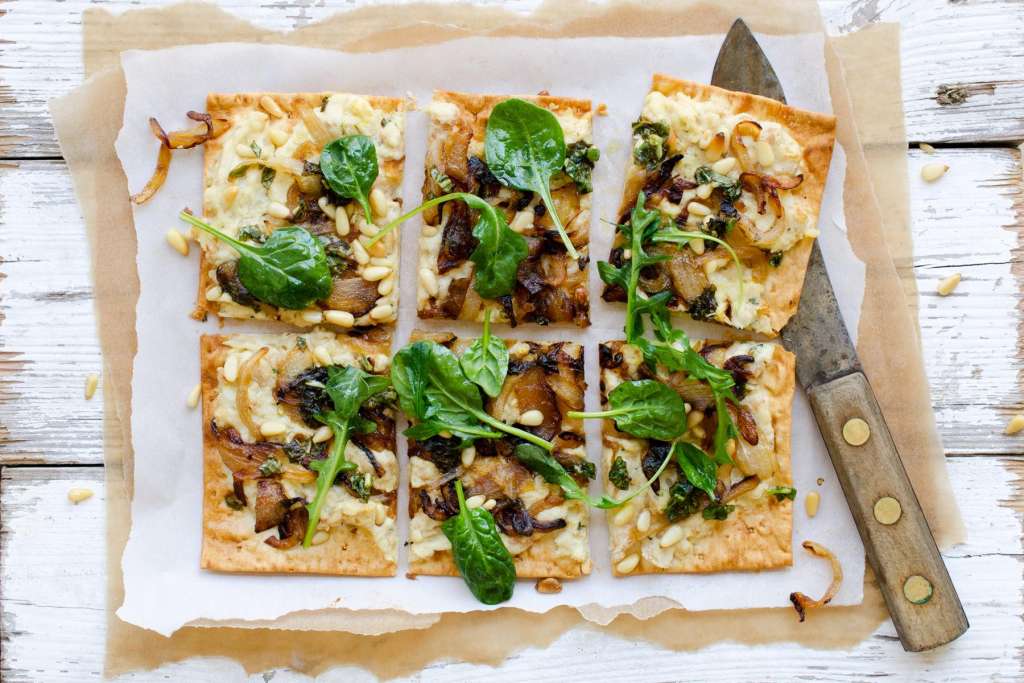 Here at Sun Basket, we're always looking for partners who share our values of sustainability. We're particularly happy when those partners make delicious bread, like California Lavash. This family-run bakery was founded by Iranian immigrants who brought both their traditional recipes and their disdain for food waste with them when they settled in Gilroy, California, just south of Sun Basket's headquarters.

Their versatile lavash is a favorite in our test kitchen, where we use it in our flatbreads, wraps, and bread salads. This week you can enjoy their whole wheat flatbread in our White Bean-Ricotta Flatbreads with Pinenuts and Caramelized Onions.