Getting Saucy: Exploring the World of Curry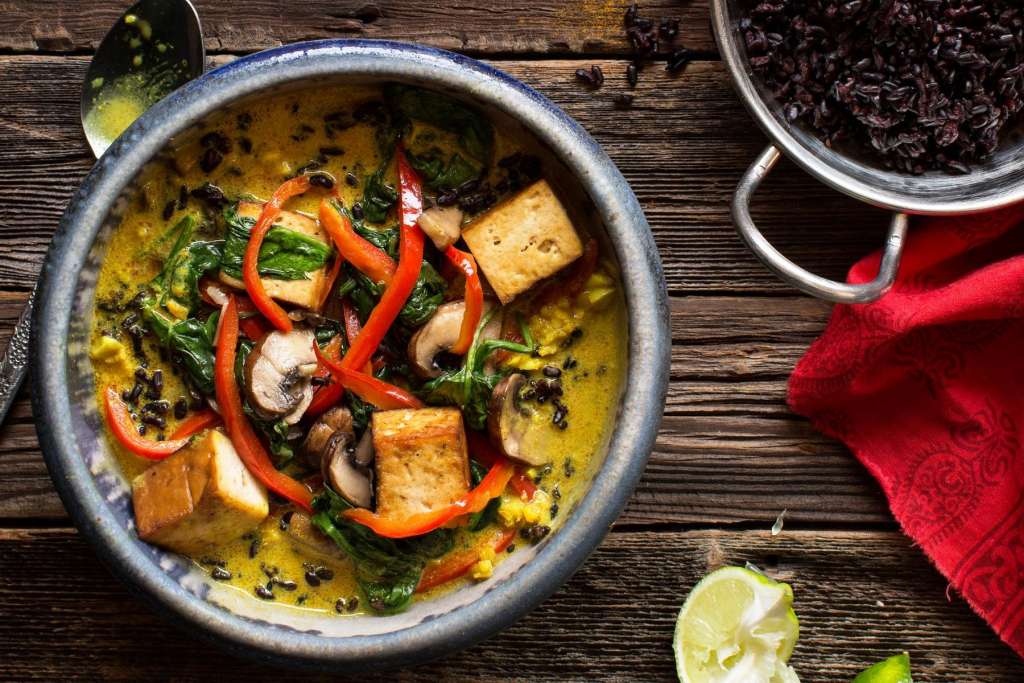 If you've ever visited an Indian or Thai restaurant, you've probably eaten a curry. It may have been red or green, with meat or fish, or it could've been vegetarian. Curry is a simple word that's used to describe a wide range of dishes. While it's most often associated with India, some of the most famous curries were first developed in Great Britain. You can find examples of these saucy, spicy dishes in many countries including Thailand, Japan, Malaysia, and Jamaica. 
It's no surprise that curries are a favorite in the Sun Basket test kitchen. Here are a few of our favorites.  
India: Spices like black pepper and cumin, as well as mortars and pestles for crushing spices, have been in South Asia since 2000 BC, so it makes sense that the region is the home of curry spice blends. The curries of India vary across the country's many regions. Our Golden Coconut Curry with Tofu, Spinach, and Black Rice borrows Madras curry powder to make a sauce for Chinese ingredients, while our Curried Chickpeas, New Potatoes, and Zucchini with Basmati Rice speaks to India's vegetarian traditions. 
Indonesia: In Padang, on the west coast of Indonesia, fish curries, like our Padang Salmon Curry with Jade Rice with coconut milk, Kaffir (makrut) lime leaves, turmeric, and lemongrass, take advantage of the city's proximity to the ocean. 
Japan: We likely have British naval officers to thank for introducing Indian curry blends to Japan back in the 1800s. Now a Japanese home-cooking staple, curry sauce is often stewed in a large pot with carrots, potatoes, onions, and served with beef, chicken, and sometimes pork, like in our Japanese Pork Curry with Broccoli and Cauliflower "Rice". 
Thailand: The rainbow of curry styles from Thailand are classified by color—red, green, and yellow,  and are typically sweeter than the Indian versions. Our Thai Green Chicken Curry with Asparagus and Jasmine Rice is the spiciest of the three. You'll also want to try the yellow Thai curry in our Seared Salmon with Lemongrass-Coconut Curry.