DIY Matcha Clay Face Mask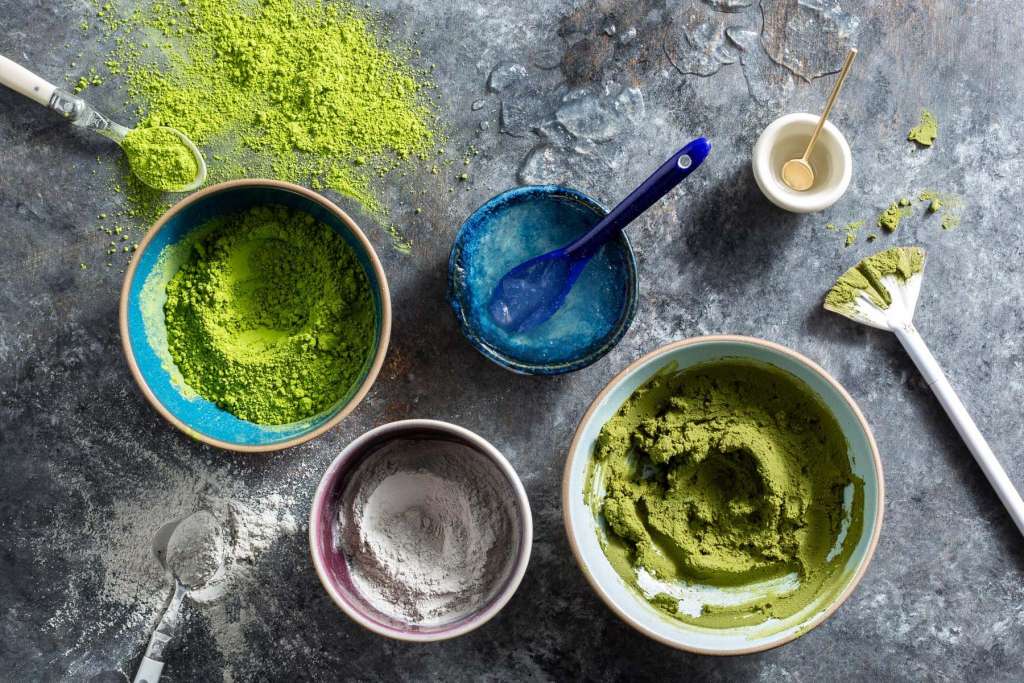 All skin is not created equal, from oily to dry and sensitive to acne-prone, everyone has different needs. The best part about making your own skin care products is that you can use only the ingredients that work best for you. Like this matcha clay face mask, for example. It's made with aloe vera, matcha powder, and bentonite clay, that treat common symptoms faced by those with sensitive skin, like redness, inflammation, and irritation. It's customizable too, so those with oily or acne-prone skin can easily add tea tree oil for its antibacterial properties. 
DIY Matcha Clay Face Mask
Makes enough for 1 mask
Ingredients:
1 tablespoon bentonite clay
1 tablespoon matcha powder
2 tablespoons aloe vera gel
1 to 2 tablespoons water
3 to 4 drops tea tree oil for oily, acne-prone skin
Tools
Small glass bowl, rubber spatula, fan brush, optional
1. In a small glass bowl, combine the clay, matcha powder, aloe vera, water, and tea tree oil, if using. Stir until it becomes a thick paste.
2. Making sure your face is clean, using a fan brush or clean fingers, spread the mask on face, neck, and chest. Leave the mask on for 10 to 15 minutes and rinse thoroughly with warm water.
The mask should be used immediately and cannot be stored.
Ingredient IQ: 
Bentonite clay: Works as a magnet that binds to and draws out toxins, making it great for acne prone skin. Also aids in the healing of psoriasis, eczema, and dermatitis.
Matcha powder: Full of antioxidants that fight damage from free radicals. Contains anti-inflammatory properties that can soothe redness, blotchiness, and irritation, plus, its energizing abilities help brighten dull and tired skin.
Aloe vera: This plant gel is anti-inflammatory, cooling, and hydrating, and stimulates the growth of new cells.