Facebook LIVE—July 26, 2017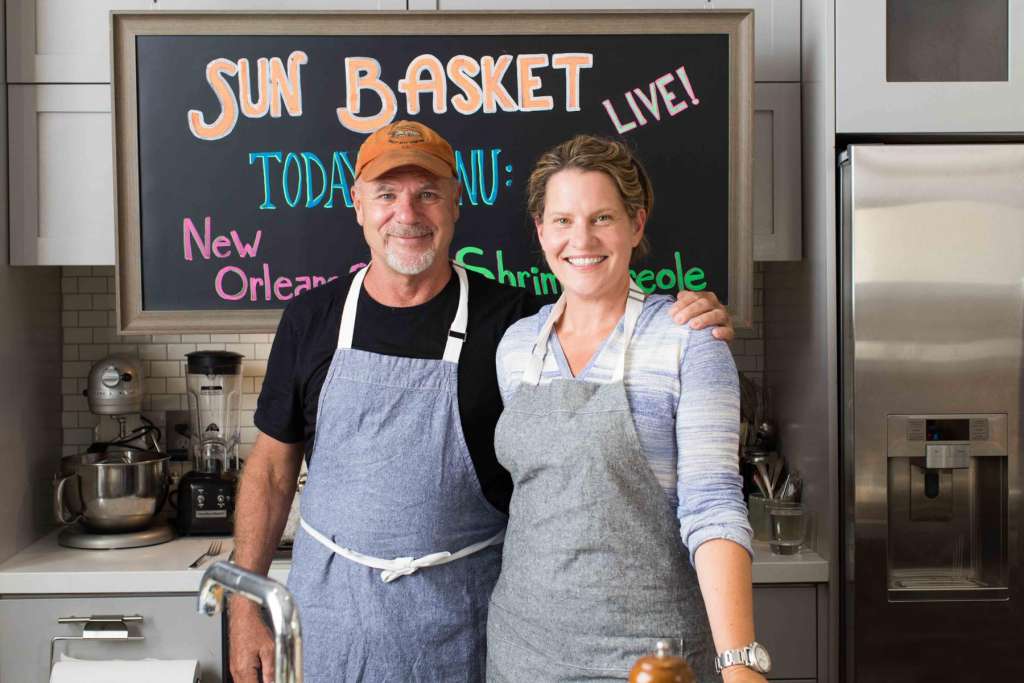 Every Wednesday at 4 p.m. PST we're live on Facebook. Watch our special guests and chefs cook the week's Sun Basket meals in our test kitchen, while offering pro tips and tricks for making the most of of your recipes each week. 
Our next guest: 
August 2: Tanya Holland of Brown Sugar Kitchen cooks North Carolina Pulled Pork Sliders
Fifth generation Texan native and longtime New Orleanian, Jimmy Gale from Gulfish Seafood, cooks New Orleans Shrimp Creole with Chef Justine from the third stop of our Great American Road Trip. Gale is a former cook and fowl farmer who started Gulfish in Sausalito, California in 2009 after having grown up crabbing and fishing on the Gulf coast. Gulfish supplies seafood all over the country, and Gale was instrumental in spearheading a nationwide restaurant benefit to help with the Gulf Coast Oil Spill of 2010.

While cooking with Chef Justine, he explains the importance of knowing where your food comes from, and why Gulf shrimp are the best option. 
Please note: due to some technical difficulties, the sound doesn't kick in until around 1:05, hang in there. 
And don't miss the following stop on our Great American Road Trip, New York!
August 9: Elazar Sontag cooks Buffalo Wings