Facebook LIVE—September 20, 2017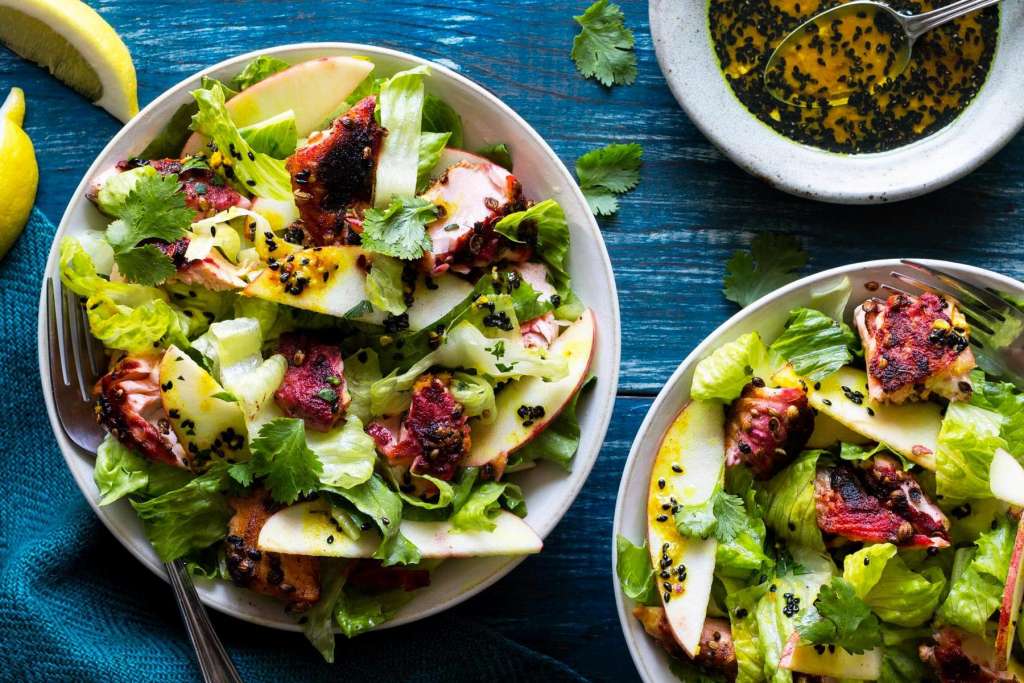 Wednesdays at 4 p.m. PST we're live on Facebook. This week, Sun Basket's food content writer Ashley Goldsmith shares her tips for turning your Sun Basket recipes into entirely new meals. We call these tricks "Basket Hacks", and with the help of a well-stocked pantry, she made Vietnamese-style spring rolls with the ingredients provided for the Burmese Salmon Salad with Lemongrass and Apple. But that's not all, watch the video for more tips on keeping a selection of pantry items on hand to reimagine your meals or to turn your leftovers into a completely new dish.  
Tune in on Wednesday, October 4th, at 4 pm when we're live with the test kitchen team showing you our tips and tricks for wrapping fish in parchment paper.