January Market Watch: Mushroom Magic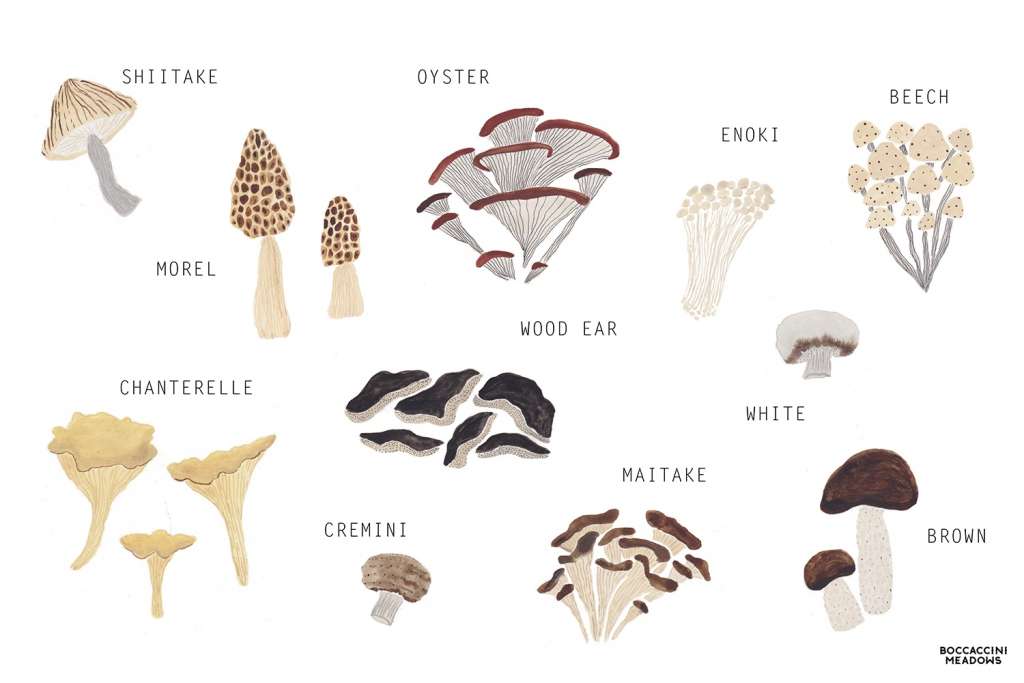 At Sun Basket, our commitment to seasonal cooking requires us to adapt to the unpredictability of the marketplace. That means that sometimes you'll find fresh produce in your box that's different than what's shown in the photograph of the recipe. On this page, we'll be exploring those potential substitutions and sharing some more information about the seasonal vegetables in your box each week. 
Neither a fruit or a vegetable, mushrooms occupy a world all their own. Their unique cell composition is unlike that of any other living thing, putting what we classify as fungus in a category by themselves. There are thousands of varieties, though only a small portion are edible, and they grow all year round in many regions of the world. 
Most commercial mushrooms are cultivated in indoor farms under controlled conditions, so it doesn't really matter if it's hot or cold, wet or dry outside. Most varieties thrive all year round. But increased demand and weather-related transportation issues in the winter months do affect availability, which is why we sometimes need to substitute white mushrooms for creminis, or the other way around. 
Vegetarians crave their meaty texture, carnivores like the meaty flavor, and cooks from Asia, to the Mediterranean, and across the Americas claim them as their culinary birthright. Here in the Sun Basket kitchen, mushrooms are a favorite of our dietitians (Fat-free! Low-calorie! Vitamins! Antioxidants!), while our cooks love their flavor and versatility (Stir fries! Soups! Pastas! Salads!). 
You can experience mushroom's magic this week with our Korean Tteokbokki Rice Cake Stir-Fry with Pork and Shiitake Mushrooms, Walnut-Mushroom Flatbreads with Apricots and Lemon-Tahini Dressing, and Mushroom Muffulettas with Olive Tapenade and Kale Chips. 
Illustration by @boccaccinimeadows