Mexican Chocolate Protein Shake Recipe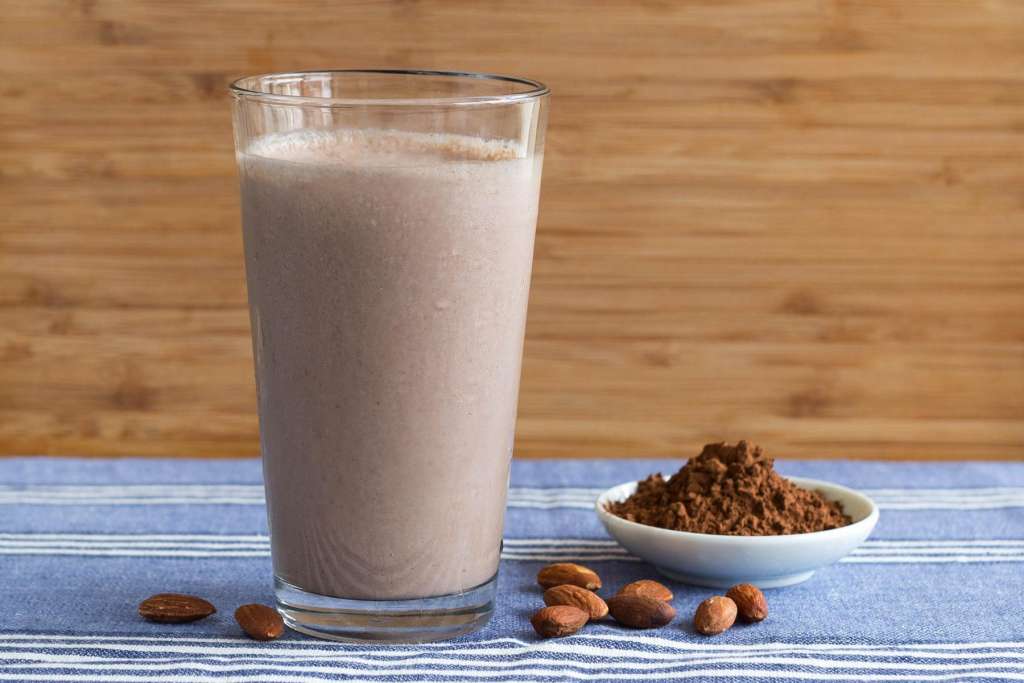 In the city of Oaxaca in southern Mexico, there are markets dedicated to the local chocolate. Cacao beans are ground in a mill along with almonds, cinnamon sticks, and sugar to make a thick paste that's blended with water to make an absolutely delicious version of hot chocolate. Here we combine those same flavors with soy milk and tofu to make this protein-powered start to the morning. 
Mexican Chocolate Protein Shake
Makes 2 shakes
Shopping List
1 cup soy milk
1½ tablespoons pure maple syrup
¼ pound silken tofu
¼ cup roasted almonds
2 tablespoons cocoa powder
½ teaspoon ground cinnamon
1 Blend the shakes
In a blender, combine the soy milk, maple syrup, tofu, almonds, cocoa powder, cinnamon, and 1 cup ice. Lightly season with salt, if desired. Blend until smooth.
2 Serve
Pour the shakes into 2 glasses and serve.
Nutrition per serving: Calories: 260, Protein: 13g, Total Fat: 13g, Monounsaturated Fat: 7g, Polyunsaturated Fat: 4.5g, Saturated Fat: 1.5g, Cholesterol: 0mg, Carbohydrates: 26g, Fiber: 4g, Added Sugar (maple syrup): 9g, Sodium: 85mg