Dana Cowin's oven died, but she still made our Baked Shrimp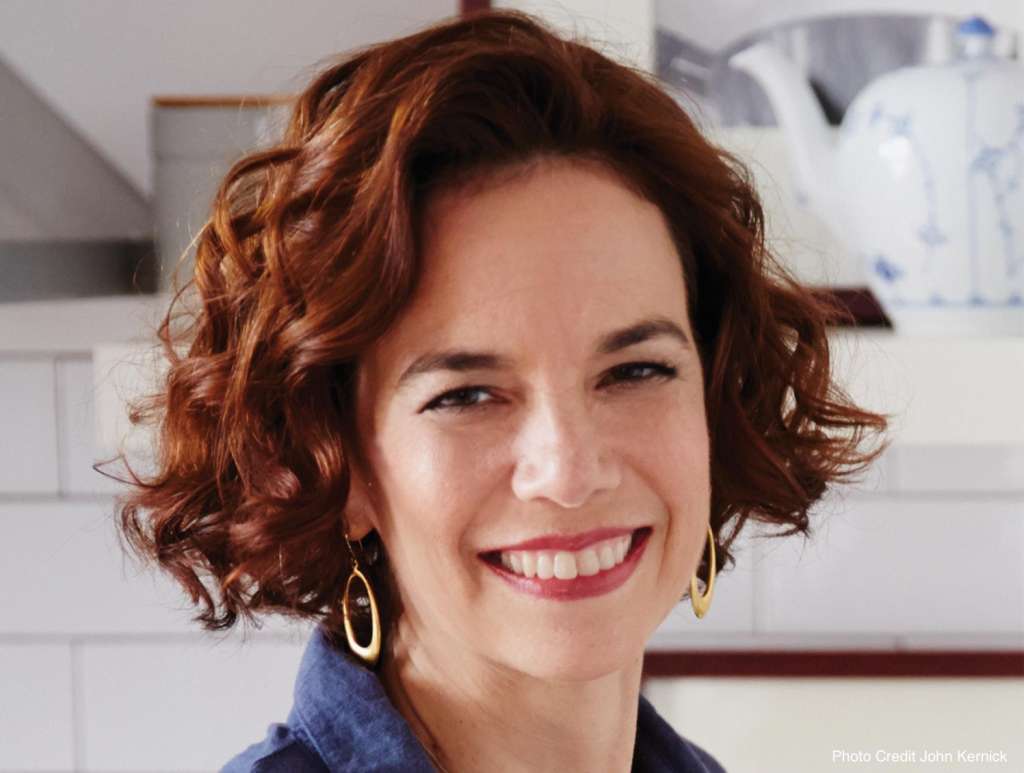 For more than 20 years, Dana Cowin's job has been to maintain some of the highest culinary standards in the country, first as the longtime editor of Food & Wine, as a Top Chef guest judge, and now as the Creative Director of Chefs Club International. Despite her long career in the center of the food world, Cowin admits to being an amateur at the stove. She even wrote a cookbook titled Mastering My Mistakes in the Kitchen. Still, she gamely ordered up a three-recipe Sun Basket to take to her weekend home north of New York City and reported back.
The box
My Sun Basket arrived Wednesday night. I loved that it looked like my mother had packed three lunch bags for me. After I took everything out of the box, I discovered the steak and shrimp being kept cool in their own compartment on the bottom. I had plans to go out to dinner that night, so I put everything in the fridge and put the ice-pack in the freezer so I could use it to transport my Sun Basket to my weekend house on Friday.
Friday night: Baked shrimp with tomato, feta, orzo, and mint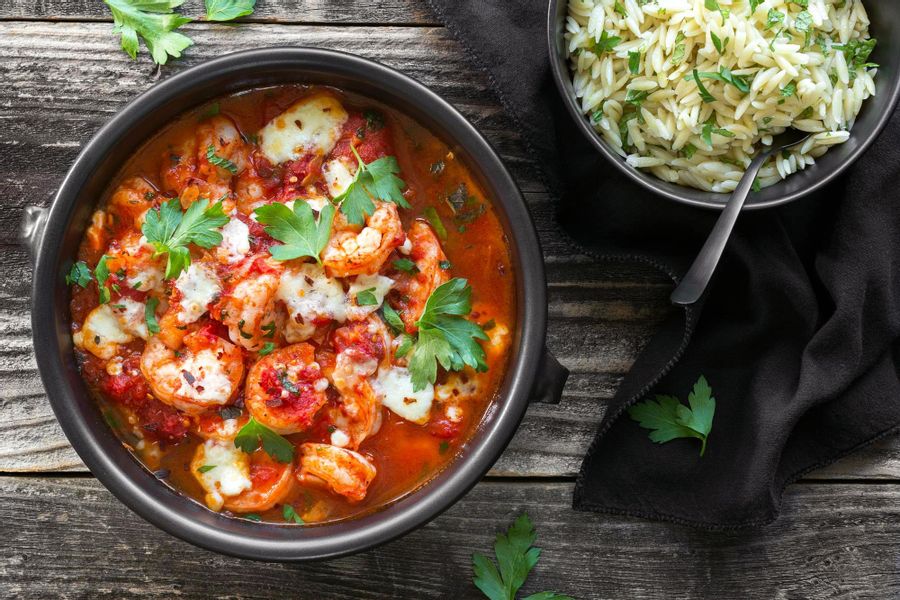 I was groaning as I prepped the ingredients. I didn't think it was necessary to halve the tomatoes and squeeze out the pulp, and frankly, I got very lazy with the chopping, too. It ended up being completely fine, since the tomatoes cook down. But once I was done, I was so excited: the sauce looked so pretty with the feta on top, I thought it was going to be the most perfect thing I'd ever made. I took the pan with the shrimp to the oven—and it was dead cold. My broiler had died. I dumped the orzo into the pan with the shrimp and mixed it together. It ended up looking like penne alla vodka, a cheesy, tomato-y, pink sauce, with tomatoes and shrimp. It was delicious and the servings even stretched to feed an extra guest. When I was looking at the ingredients, I kept thinking, that's not enough orzo, that's too many tomatoes. But when it all came together, it was perfect —and then it was all gone. Everyone cleaned their plates. Big thumbs up from everybody.
Sunday lunch
:
Spicy Butternut Squash with Pumpkin Seed Sauce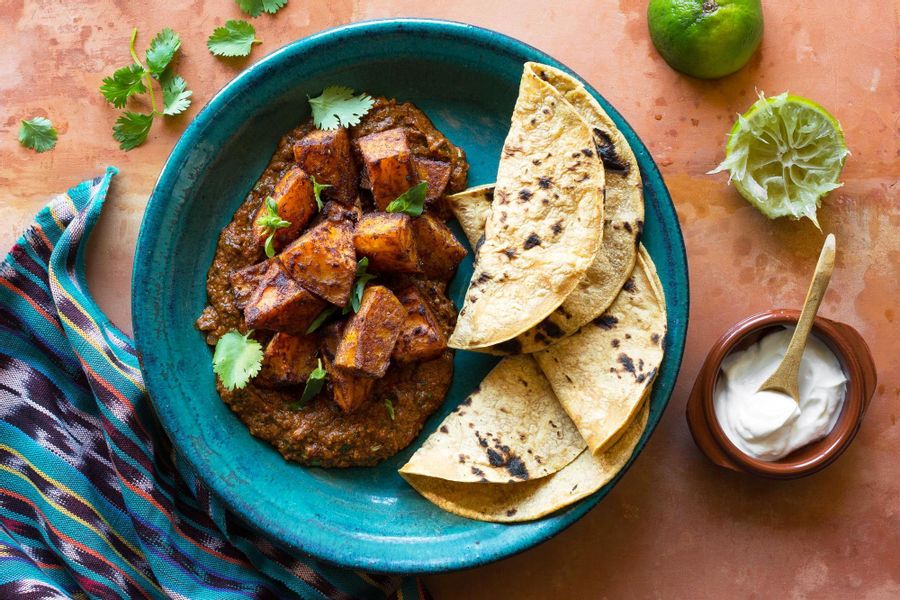 We made these tacos for lunch on Sunday. I was looking forward to getting out of my usual Italophile/Asian rut. Shockingly, nothing went wrong. For me, that's a very high compliment. The preparation was super simple. Although I often mock people who don't know how to peel or chop their own squash, I was delighted not to have to peel or chop it myself. I ended up with a lot of pumpkin seed sauce left over; two of my four eaters thought it was too spicy. But I loved the heat, especially with the Greek yogurt to cool it down. I ended up eating quite a bit straight out of the container, it was that good. But we had enough left that I ended up frying eggs to serve with the sauce for my breakfast the next day. That was great. The gooey yolks tamed the heat, and it was delicious with a squeeze of the lime and more of the herbs.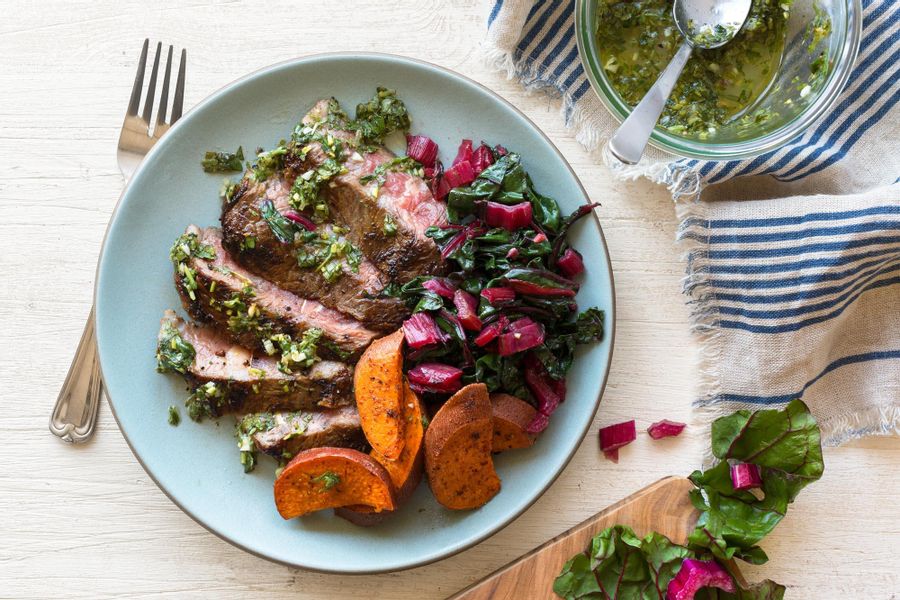 For dinner back in New York, I saved what was potentially the best for last for dinner with my husband Barclay and our kids back in Manhattan. The steaks looked too small, but they were perfect. Barclay actually asked me, "where'd you get the great steaks?" And he never notices —he is a volume eater. The sweet potatoes had so much flavor thanks to the harissa spice blend. And the chimichurri was incredibly easy to make. I think it took 5 seconds. I'd usually turn up my nose at the idea of a pre-portioned sauce, but not having to think? I really enjoyed not having to think. My only complaint was about the chard: it logged a lot of travel miles, since we took it to the country and back. By the time we got to it, it had wilted, so there wasn't very much of it that we could use. But the rest of the meal was so delightful, I wasn't going to focus on the chard.
The verdict
It was super-fun. My only quibble, besides the chard and tomato prep, was that everything took me twice the given time. But that's true whenever I cook, I'm a slow chopper. I don't think I've ever made three meals, one after the other, that people have liked so consistently. I have to say, cooking with Sun Basket was very rewarding.