With Eclipses, Meteors, and Planets Gone Rogue, August Promises Big Changes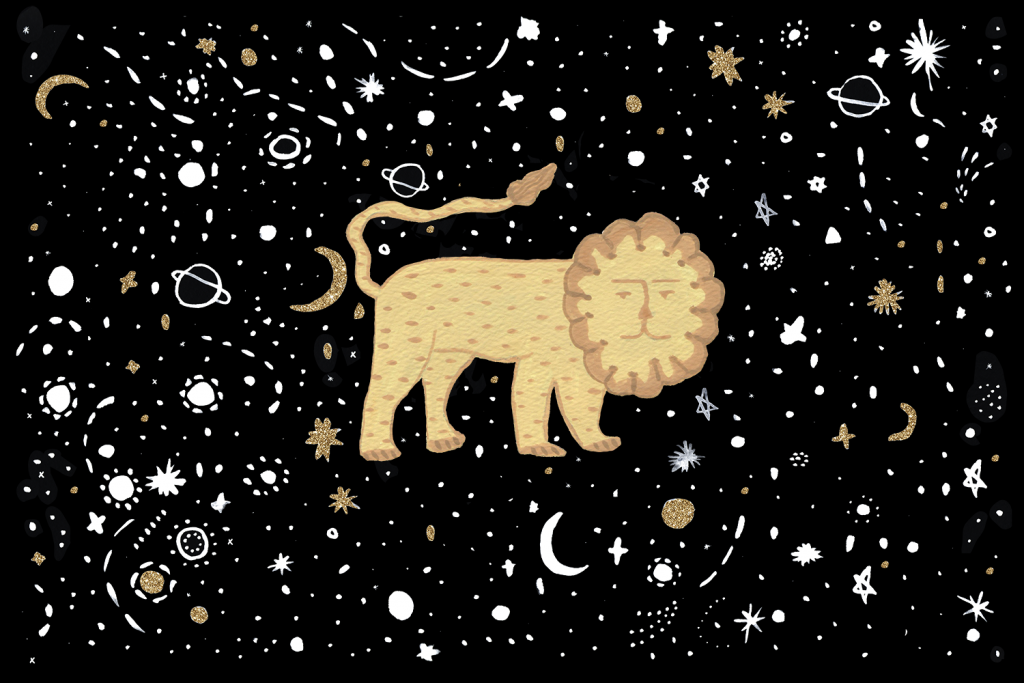 With six planets in retrograde and the third eclipse of this summer (a partial solar on the 11th), we're in the midst of an ongoing season of powerful changes that will play out over the next six months. With Mercury (planet of the mind) and Mars (planet of drive) moving backward, you've got another month to take time to figure out your next step. Try not to bicker and be careful of accidents, as they may be more prevalent this month.  
By Lisa Lisa and the Star Jam
LEO (July 23-Aug 22) It's all about you, Leo. No, really. With a solar eclipse in your sign, a chance to shine your light in a new direction is unfolding around your self-image and is set to roll out in about six months. In the process, you may find old attachments slipping away—let them go. When you blow out your birthday candles, imagine that your wish has already come true (write it down to make sure it's clear) because you have ten times more energy to materialize what you want now. Just take it easy around the eclipse and enjoy your birthday celebrations; you're almost ready for your closeup and so are we. 
VIRGO (Aug 23-Sept 22) A new vision is on the verge of breaking through the veil of your unconscious. Going deep to tap inner resources and recharging your batteries opens uncharted pathways that support you moving forward over the next several months. Toward the end of August, earth signs (that includes you, Virgo) get a boost that could ground material concerns in fresh forms. As you listen to your intuition, you find you're being carried by a stream of kindness and compassion that infuses your relationships with meaning and inspiration. 
LIBRA (Sept 23-Oct 22) Your popularity and stock soar this month as you attract the people and resources you need. As fresh blood pumps life into your social network, you may find yourself in a newfangled role: out in front and creating community. You might well land the raise, dream job, or perfect assignment you've been vacillating over. For those on medication or struggling with dietary or health concerns, you could discover an alternative treatment or miraculous solution to the problem. Toward the end of the month, a conflict that's been percolating in your relationship over family issues may come to the surface. Much to some peace-loving Libras' surprise, an epic fight often clears the air, and brings more harmony than avoiding rocking the boat.    
SCORPIO (Oct 23-Nov 21) In these topsy-turvy times, this may be your last chance for a while to turn your life around. Luck is still on Scorpions' side and grace and ease are in your court, too. Practice this mantra, "Things will work out for the best." While homefront projects may be a bit sluggish (think: the trim and siding still aren't finished), try to keep your eyes on the prize career-wise. It is likely you'll experience unexpected progress professionally. You just may discover that having faith in life is not a sign of weakness.
SAGITTARIUS (Nov 22-Dec 21) A retrospective around your beliefs is causing always-on-the-go Centaurs to slow the pace and reconsider what you think you know. A surprising nugget of knowledge could disrupt a long-held truth and shift you in a fresh direction intellectually. Structuring your finances in a more cutting-edge way supports your day-to-day operations and enables you to blaze fresh trails literally and philosophically. Grab your backpack and renew your passport. Westward ho!
CAPRICORN (Dec 22-Jan 19) Where there has been a halt in construction, soon there may be an unexpected jolt that syncs up the tried-and-true with the new-and-different and gets the cranes moving in more streamlined fashion. A realization in your house of shared resources shines clarity on how to scale your investments and shore up your confidence to shake the big trees. When you think big, you raise the stakes and start acting like the mogul you're meant to be. With Mercury retrograde for most of the month, just be sure to read the fine print when signing any contracts.
AQUARIUS (Jan 20-Feb 18) The lunar eclipse in your sign at the end of last month and the solar eclipse this month in Leo magnifies the Me versus We axis. A change in perspective illuminates your relationships; you're starting to realize that as you allow yourself to shine, you strengthen your ability to be a better partner. Meanwhile, your unconscious mind may be playing tricks but that's part of the process; be patient, and perhaps find a good therapist to help you clear up any confusion. A disruption or sudden change of address may eventually bring more freedom, and could move you closer to the way you want to live.  
PISCES (Feb 19-Mar 20) A shake-up around your health or work routine might feel unsettling, yet it's the impetus needed to start a healthy lifestyle program. Meanwhile, that soft dreamy side of you sweeps in mid-month and whisks you off to a literal or proverbial tropical island. Take that break. You need to replenish your spirit in the blue hues of water and sky. At the end of the month, a full moon in your sign highlights your image, casting a subtle glow.  
ARIES (Mar 21-April 19) With your ruler still in retrograde for the better part of the month, slow your racing to the top if your aim truly is mastery. Take advantage of the lower gear by reviewing how you got there and what you might like to change in your self-expression. A turn of events in your love life prompts you to step into a leading role, where you're the star of the show. The downshifting also allows you to listen to your intuition. As you tune in, you can tap boundless reserves of imagination and inherited resources. A nice change for Rams, finish the summer in a super chill campground surrounded by wilderness.
TAURUS (April 20-May 20) This summer, most Bulls have been less inclined to venture far from familiar pastures. Use this time to further your studies. An advanced degree can lend legitimacy to your newly minted self. Mid-month, a shift in circumstances could land you a different place to live. Those getting ready for retirement may find an ideal community where you can roam in peace among friends and lovers. 
GEMINI (May 21-June 20) Remember that anti-drug campaign from the eighties with the egg frying in a pan? Okay, this month's not quite that bad…but with your ruler moving in reverse in your houses of the mind and communications most of the month makes for a double whammy for mentally inclined Twins. Switching into review-mode should do the trick. Spending the retrograde period revising written content and practicing speeches can turn around the way you communicate. It's an opportunity to step beyond your familiar role of throwing in your two cents to lead the conversation. All the while, a combination of unexpected revelations bubbling up from your subconscious and an underlying grounding influence can stabilize your genius. You might just tap a resource that can carry you through lean times and eventually become the foundation for one of your many dream job ideas. 
CANCER (June 21-July 22) Many of you crustaceans are still hunkered down from last month's emotional rollercoaster, having retreated to your shells to avoid the onslaught of further annoyances, like car break-ins and power outages. Yet with the solar eclipse signaling a fresh start in your money house, now may be your chance to reset your finances and take better care of yourself. Just make sure you get that pay bump in writing. At the end of the month, come out! The full moon lights a pathway toward a dreamy destination that will both feed the romantic in you and jump-start your creative juices. 
If you know your rising sign, read that, too; it's often relevant. 
*Lisa Awrey and Lisa Carroll
illustration by @boccaccinimeadows