Order Sun Basket's ready-to-cook Thanksgiving side dishes today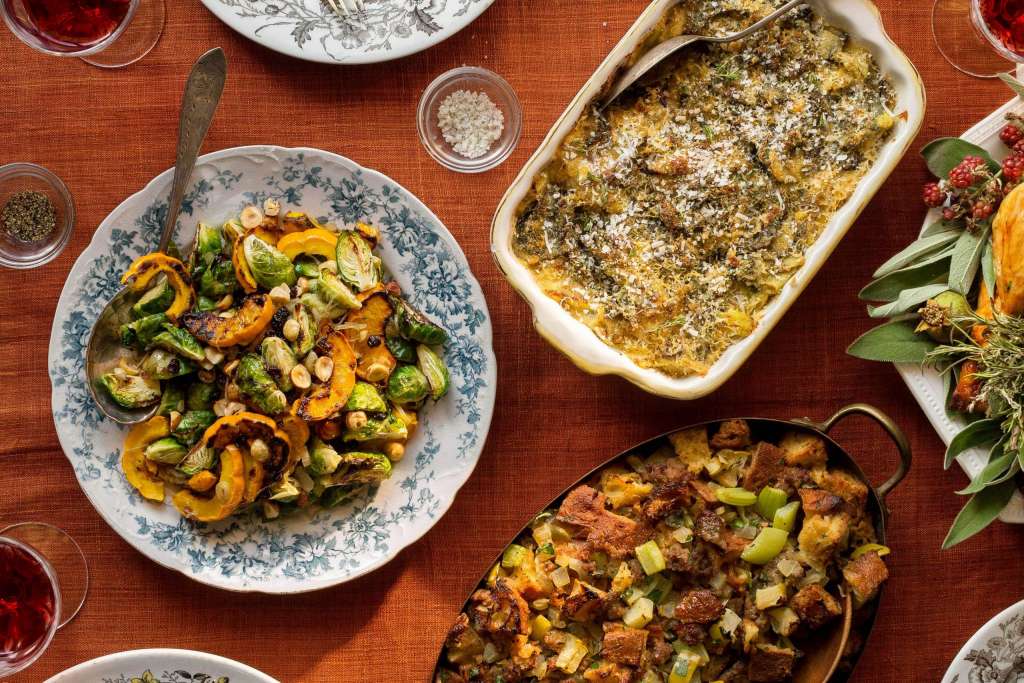 Bring Sun Basket to your holiday table this Thanksgiving 2016 with three festive vegetable side dishes. We've updated classic recipes to be healthy, delicious, and easy to make. For the same price as a weekly meal, you can choose 1, 2, or 3 sides as part of your order, along with (or in place of) your regular recipes. It's the best of all worlds: the flavors you love, fresh and nutritious ingredients, easy to prepare, all delivered to your door.

Sides Offered (8-10 servings each for the 2-person plan; 16-20 servings each for the 4-person plan):

Kale and leek gratin with gruyère
With its cheesy sauce and crunchy bread crumb topping, this gratin is, at its essence, mac n' cheese with kale and leeks instead of pasta.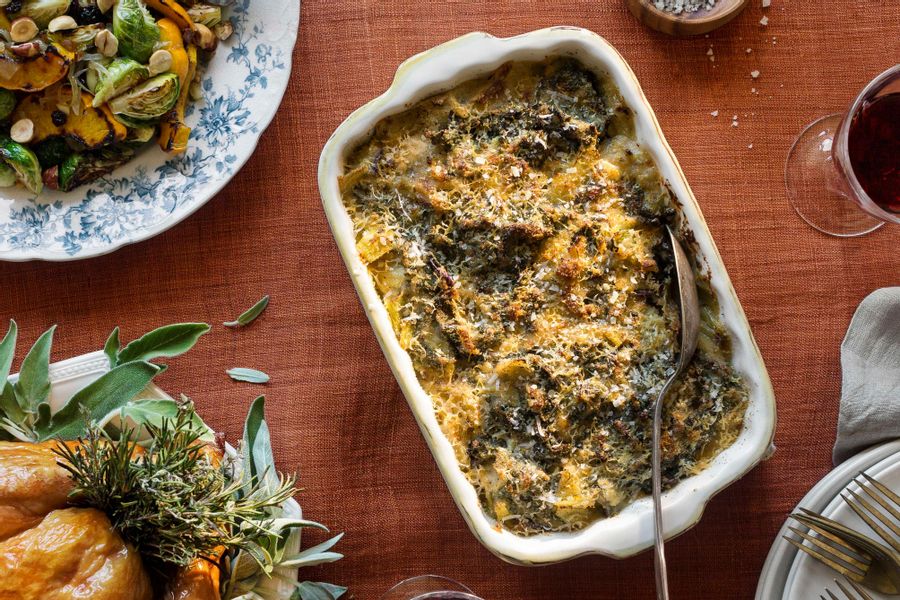 Brussels sprouts with delicata squash, currants, and hazelnuts
We love the contrast of textures, colors, and flavors in this nourishing side dish.  It's easy to make ahead so you can enjoy more time with family and friends.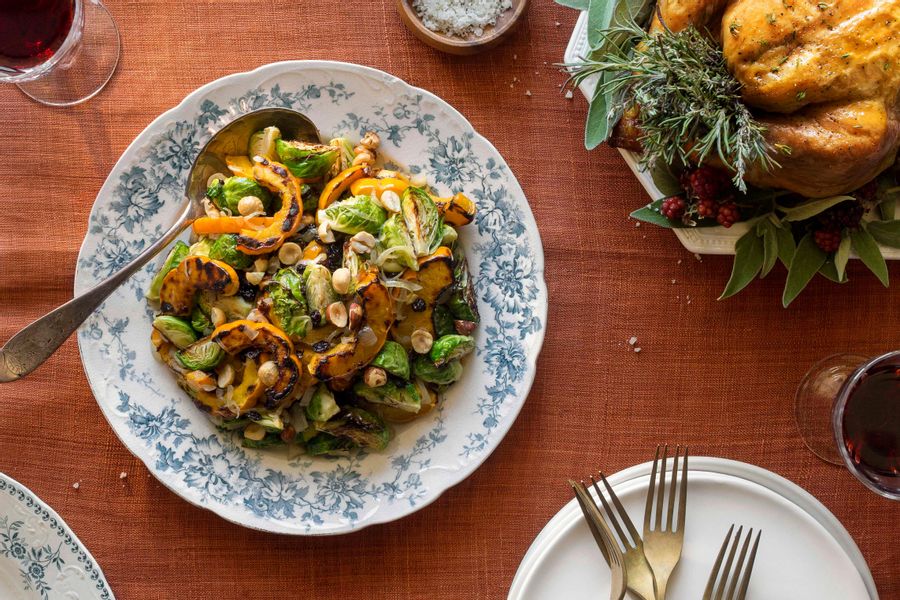 Williams-Sonoma Italian sausage and apple stuffing
Old-school cooks would call this stuffing a "dressing," since it's cooked on its own, not inside the bird. Whatever you choose to call it, it will be the first empty dish on the table; the classic mix of pork sausage and apples will win over everyone.