Recipes for Thanksgiving Side Dishes by Sun Basket and Williams Sonoma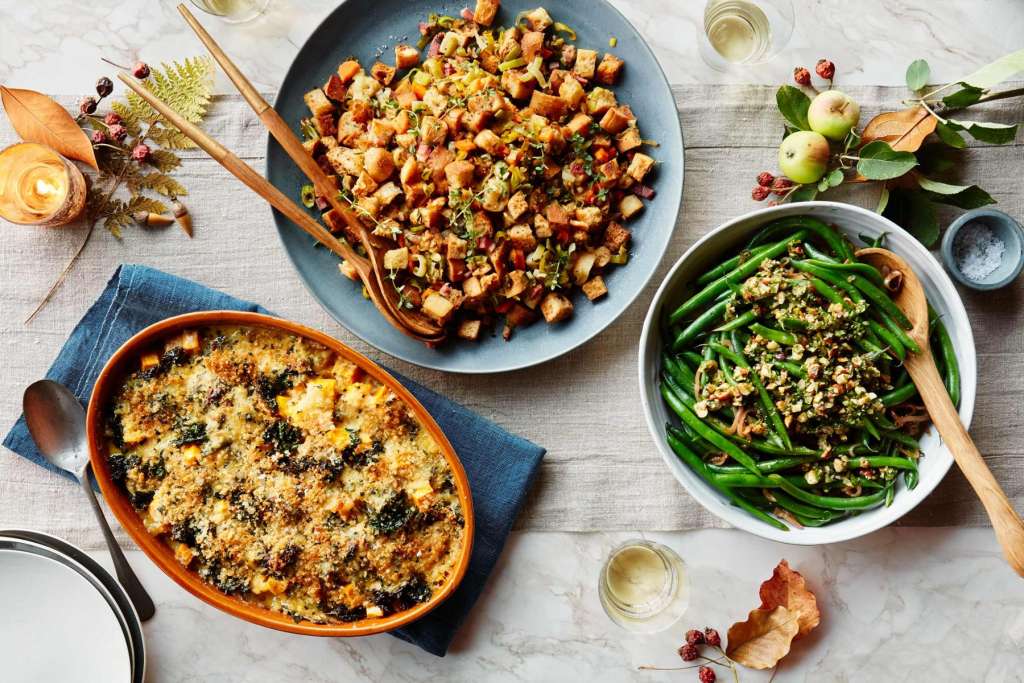 While our Thanksgiving sides aren't available for shipping this year, we're sharing the recipes so that you can still enjoy them on your holiday table. 
Working in collaboration with the Williams Sonoma Test Kitchen, we gave three classic Thanksgiving side dishes a Sun Basket twist: Ciabatta Stuffing with Pancetta and Leeks, Kale and Butternut Squash Gratin, and Green Beans with Hazelnut Gremolata. We've made them super simple to throw together (hello 20-minute prep!), and so packed with flavor that they're sure to be the stars of the table (sorry, turkey). 
Photo by Colin Price Photography