Three Easy Indian Chutney Recipes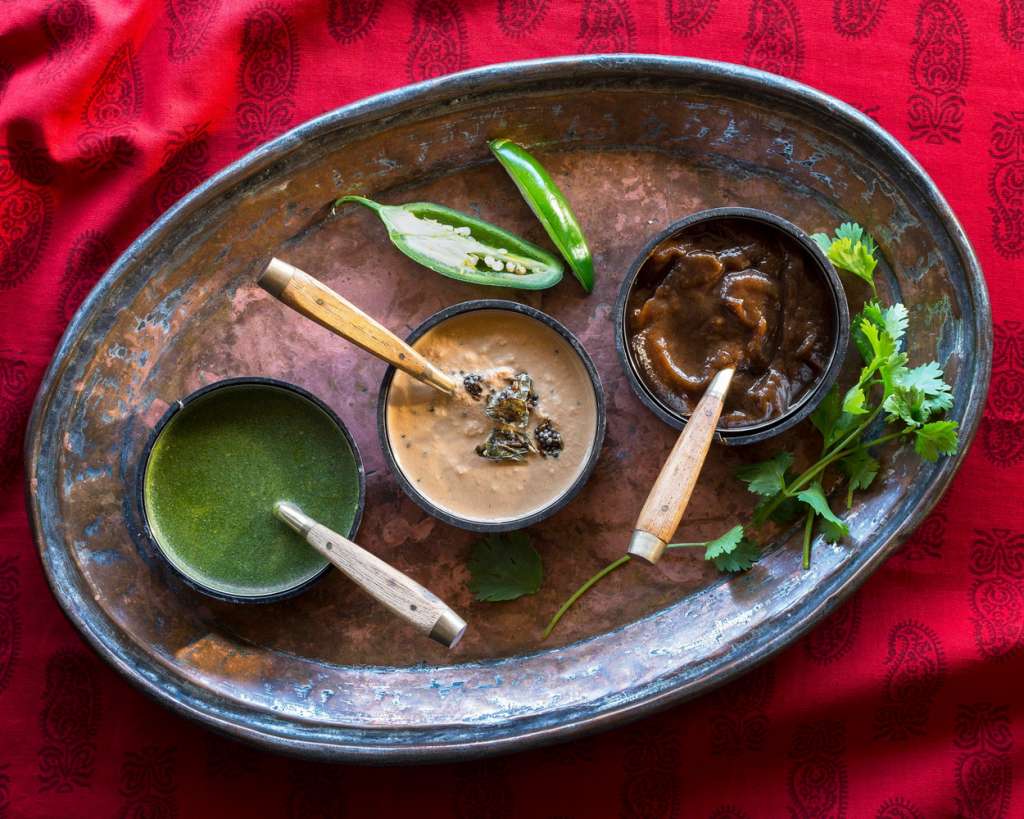 One of the best ways to experience a culture is through its food. Which is one reason why Sun Basket recipes cover such a broad range of international flavors. Cooking allows us to travel the world though our kitchens. 
Indian chutney's range in flavors from spicy to sweet to tart. These classic dipping sauces are traditionally served with samosas (potato turnovers) and pakoras (vegetable fritters) but we like them with all kinds of dishes. Serve these chutneys with roasted vegetables and grilled meats, and as a dip for flatbreads like naan and pita. 
For this vibrant, Kerala-style chutney, uncooked chana dal (dried, baby garbanzo beans) are puréed with garlic and ginger, and then infused with toasted curry leaves, cumin, and mustard seeds. It's perfectly creamy and has a touch of heat from red jalapeños. We recommend it as a dip for flatbreads and mini meatballs, and it makes a spicy addition to sweet potatoes.  
One of the most common chutneys served with the Indian snacks known as chaat, this blend of cilantro, mint, ginger, and chili is a bright and herbaceous complement to crunchy fried or baked finger foods. We recommend kicking mint jelly to the curb and serving it alongside roast lamb and chicken. 
This sweet, tangy chutney is typically served alongside its mint-cilantro counterpart so snack dippers can choose their own. The tamarind option complements spicy food, and we particularly like it in a grilled cheese sandwich.