The Ultimate Party Platter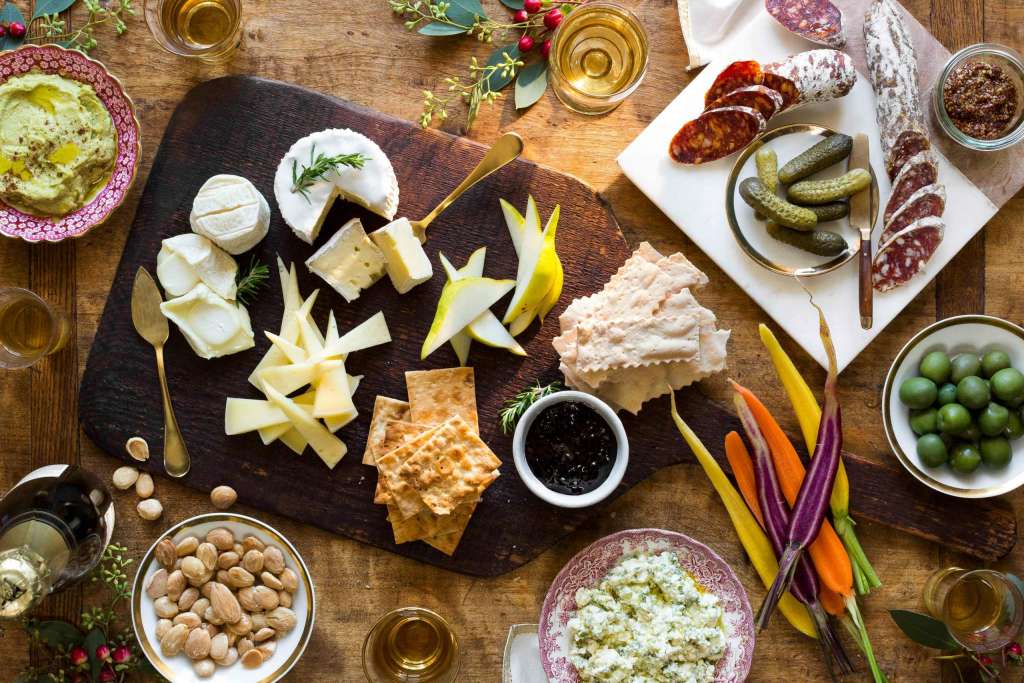 Holiday entertaining just got a whole lot easier now that you can order Sun Basket's 2016 Ultimate Party Platter. Our 2016 holiday party box includes cheese, charcuterie, crackers, spreads, and snacks from some of our favorite producers. One box is perfect for 8-10 guests.
$89.99 + $5.99 shipping
Each 2016 Ultimate Party Platter Box contains—

Crackers and Toasts:
2 pieces California Lavash
1 box Rustic Bakery flatbread crackers

Charcuterie and Cheeses:
1 Olympia Provisions sopressata
1 Olympia Provisions Navarre chorizo
1 Vermont Creamery Bijou (fresh goat cheese)
1 wedge Beemster Premium (aged goat cheese)
1 wheel Ile de France brie (cow's milk cheese)

Sauces and Spreads:
1 cup Sun Basket avocado hummus (avocado puree- chickpeas – tahini – lemon – olive oil- cumin – coriander – fresh garlic – salt)
1 cup Sun Basket spicy Greek feta spread (Greek feta – olive oil – Greek yogurt – roasted green bell peppers – cayenne)
2 tablespoons Divina sour cherry jam
2 tablespoons whole grain mustard
1 teaspoon sumac

Accompaniments:
6 baby rainbow carrots
2 Bosc pears
1 cup Marcona almonds
St. Luc cornichons
Castelvetrano olives, with pits
For delivery week of 12/12/16, place orders between 12/1 and 12/8 (noon PST)
For delivery week of 12/19/16, place orders between 12/8 and 12/15 (noon PST)
For delivery week of 12/26/16, place orders between 12/15 and 12/22 (noon PST)
The Ultimate Party Platter is available for guest checkout (guests do not need to be subscribed to weekly Sun Basket deliveries). Current customers can order the Party Platter in addition to regular Sun Basket deliveries. Available for order 12/1/16 – 12/22/16; for your choice of delivery weeks 12/12/16, 12/19/16, and 12/26/16 on your normally scheduled delivery day.