Understanding Gluten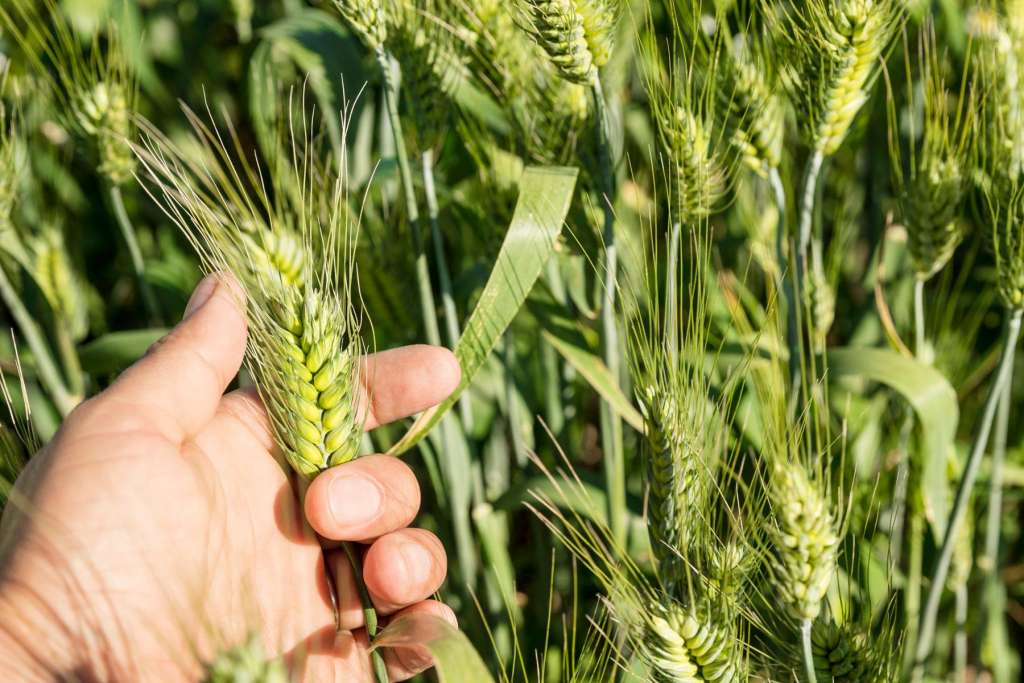 There was a time, not too long ago, when wheat was known as the staff of life, and bread and pasta were embraced as part of a healthy diet. But as the ever-swinging pendulum of diet trends traces its inevitable arc, wheat and all its progeny are now scorned and turned into symbols of disease and gluttony.

With more than 3 million Americans now actively trying to avoid gluten, this controversial protein associated with wheat has sparked a new global food category that's projected to be valued at $7.59 billion by 2020. But is there any science-backed reason to jump on board the gluten-free bandwagon? Here, our Director of Nutrition, Lindsey Kane gets to the nitty-gritty of gluten in easy-to-digest bites.
Although some serious conditions related to gluten exist, statistics show that 22 to 25 percent of the population is following a gluten-free diet without any clear indication that gluten might be a problem for them. 
As with most diet trends, anyone looking for quick-fix weight loss is eager to jump on the bandwagon. Some actually find a gluten-free diet to be beneficial, particularly for weight loss. But the truth is, any weight loss usually has little to do with the absence of gluten and everything to do with an increased awareness of food choices. In other words, because gluten often lives in highly processed empty carbs (bread, crackers, pretzels, cookies, cakes), a gluten-free diet can indirectly lead to weight loss. 
While few would make the case for refined white flour as a nutritional powerhouse, unrefined whole wheat flour has plenty of health benefits. It's rich in fiber, which is great for controlling blood sugar and promoting a healthy heart. It's also a source of magnesium, which supports sleep and muscle repair, and manganese, which is important for bone health, hormone balance, and your immune system. Still, gluten can cause serious problems in a small portion of the population.  
Here are some of the reasons to avoid gluten: 
Celiac Disease (CD)
This autoimmune condition affects 1 to 3 percent of the population. Though it's not fully understood, those with CD experience a reaction to gluten, that causes the immune system to ignite friendly fire against its own tissue, ultimately damaging the intestinal wall and leading to nutrient malabsorption, which can increase the risk of other autoimmune diseases and cause long term damage to your gut. Unfortunately, about 50% of those with celiac disease are asymptomatic, which explains why it can go undetected for several years. Pro tip: there is a genetic component behind CD, so if you share a hereditary link with someone diagnosed with CD, be sure to get tested. 
Non-Celiac Gluten Sensitivity (NCGS)
With no definitive biomarkers to define what doctors call NCGS, the diagnosis relies instead on ruling out other conditions with overlapping symptoms such as IBS, and an improvement in these symptoms when gluten is removed and a recurrence of symptoms when gluten is reintroduced. The research on this is still new, and a multitude of inconclusive studies and scientists are beginning to question whether what was once called Non-Celiac Gluten Sensitivity, is in fact related to an intolerance of fermentable sugars like lactose and fructose.
Wheat Allergy
About 1 percent of the population has an allergy, which can bring on symptoms such as swelling, itching, skin irritation, nasal congestion, mouth tingling, and burning.