Our Premium Proteins Turn Casual Tuesday Supper into a Black-Tie-Worthy Dinner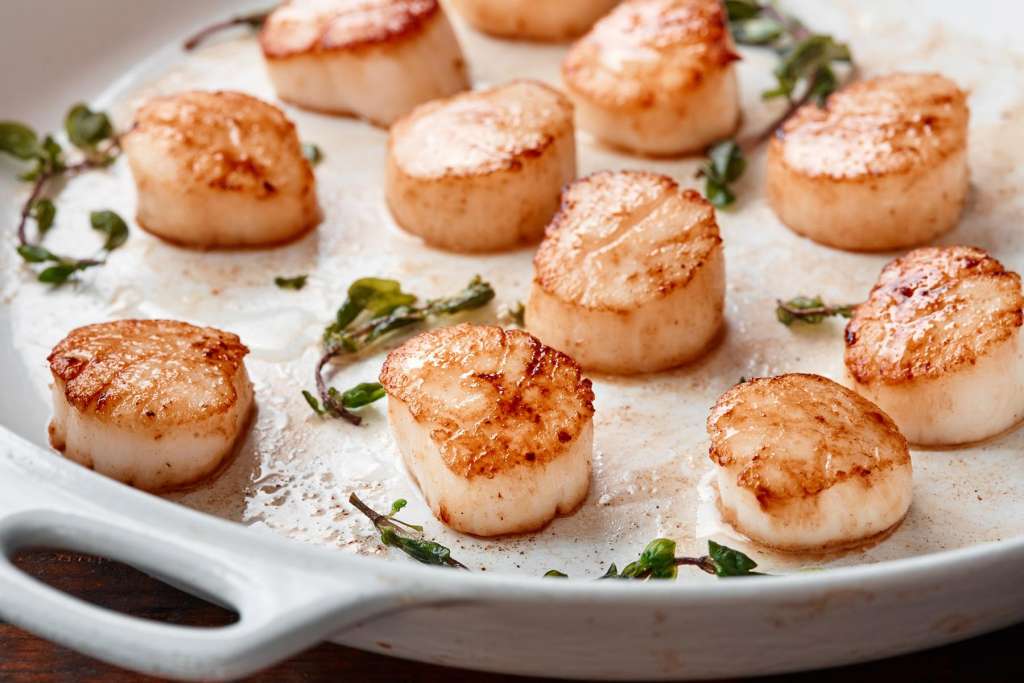 Maybe you've got a special occasion coming up, or you're doubling up on a recipe for a dinner party. Even if it's just a regular old Tuesday night that you want to make a bit more luxe, our new premium protein options give you the opportunity to make your Sun Basket meals a little more exciting. 
Just head to your menu page and look for the blue text under select recipes to choose your protein option.
Here's what to look for: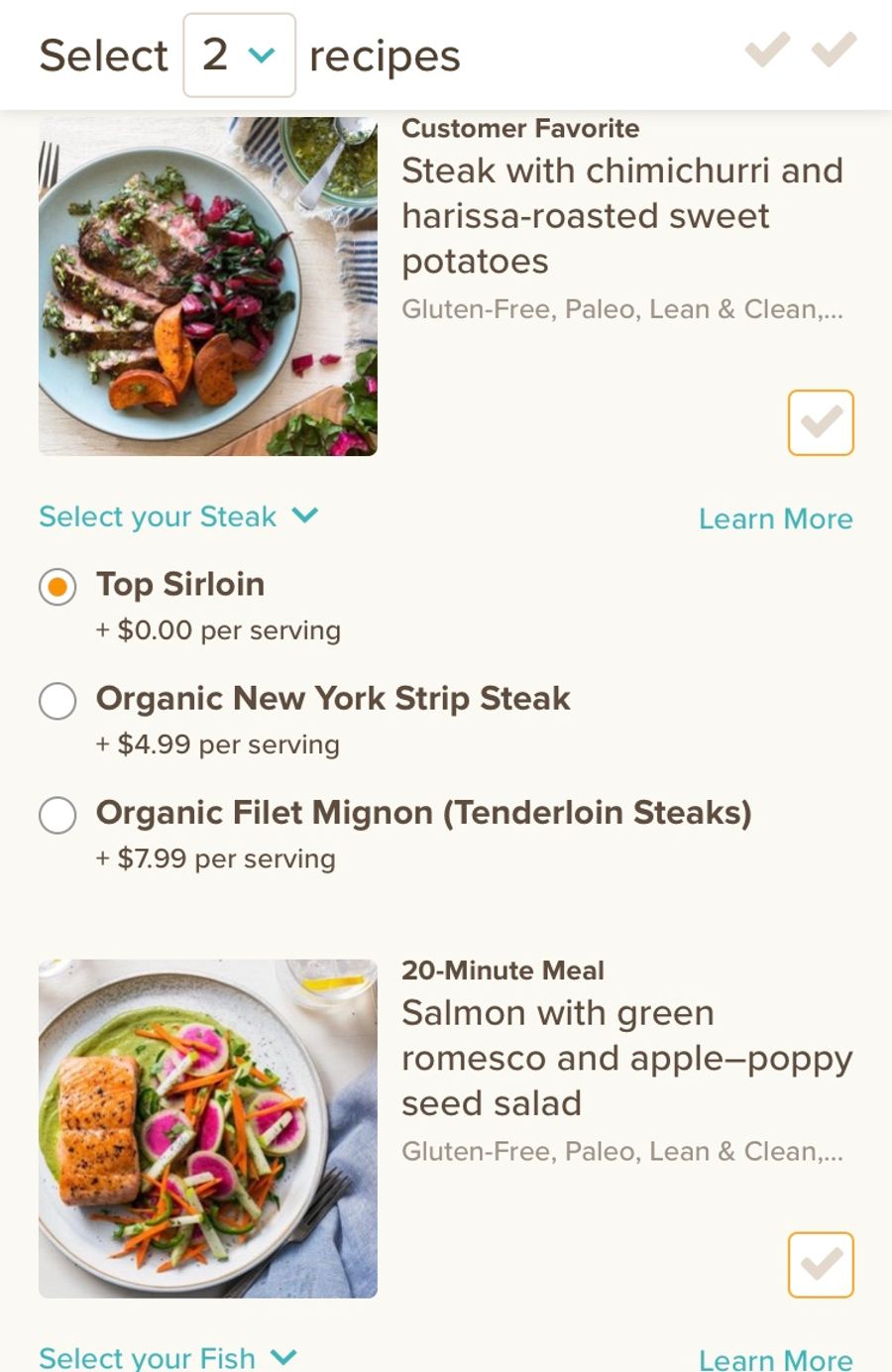 Steak
Sun Basket's beef is always antibiotic- and hormone-free. Our Top Sirloin has just the right amount of marbling to deliver great flavor. If you want to make it a really special night, our organic, 100% grass-fed Filet Mignon is lean yet rich, or try our organic, grass-fed New York Strip Steak, a hearty cut for two. 
Seafood
Sun Basket only sources seafood recommended by the Monterey Bay Aquarium Seafood Watch®. Our Gulf Shrimp are harvested from shallow American waters free from harsh chemicals, or try our Jumbo Shrimp and Wild Scallops, both quick-cooking with a sweet flavor. 
Also, on select recipes that use our flavorful Alaskan Salmon, Sole, or Cod Fillets you can swap in delicate, flaky Alaskan Halibut Fillets.
Pork and Chicken
Sun Basket pork and chicken are always antibiotic- and, as required by federal regulation, hormone-free. For select recipes, you can choose organic Pork Chops, and Chicken Breasts and Thighs. Our organic chicken comes from Shenandoah Valley Organic in Harrisonburg, Virginia.