Paleo Thai Iced Tea Recipe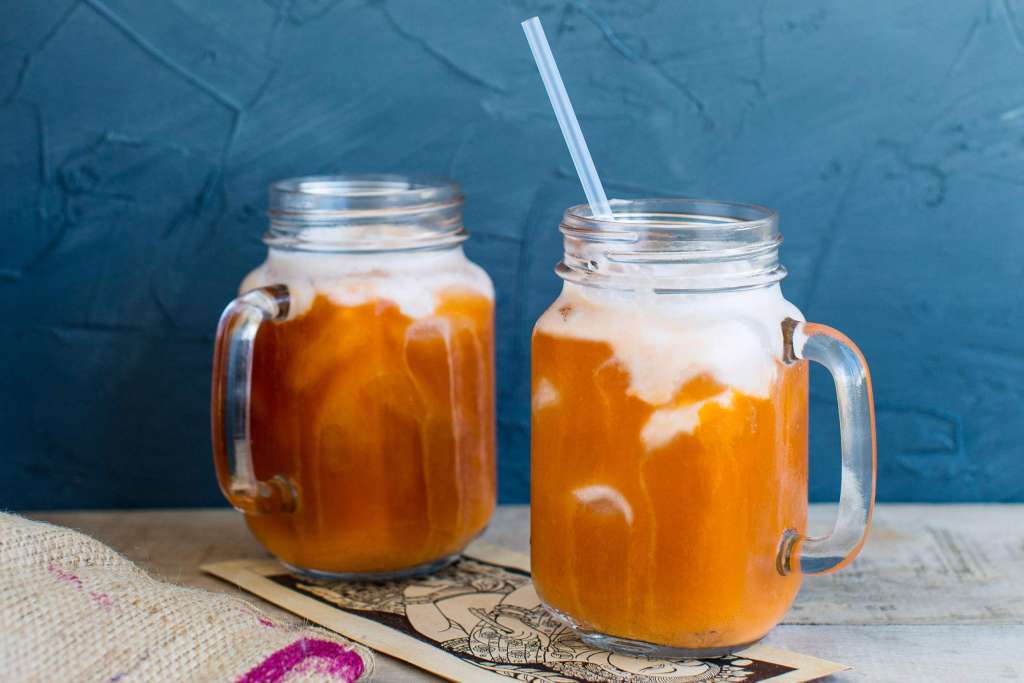 We gave Thai iced tea the Sun Basket treatment and swapped in paleo-friendly coconut milk for the traditional sweetened condensed milk. Call us biased, but we like it even better than the original version. This recipe makes eight 6-oz portions of sweet and nutty Thai tea. Don't toss the steeped tea leaves, they'll be good for at least one more pot. For a Southeast-Asian-themed meal, pair the tea with this week's Lemongrass-Tofu Lettuce Cups with Cucumber Salad and Rice Noodles or Southeast Asian Chicken Salad with Sesame-Lime Dressing. 
Thai Iced Tea Recipe
Serves 8
1 quart water
¼ cup loose Ceylon tea (or 4 tea bags)
5 ounces coconut milk
3 ounces honey
Ice
In a pot or tea kettle, bring the water to a boil. Set the tea in a medium heatproof bowl. Pour the hot water over the tea and steep for 5 minutes. Strain. Meanwhile, in a small bowl, combine the coconut milk and honey, stirring to dissolve the honey. Fill 8 glasses with ice. Pour ½ cup hot tea into each glass. Top with 2 tablespoons of the coconut milk mixture. Stir well and serve.