Five Grill-Friendly Recipes We Love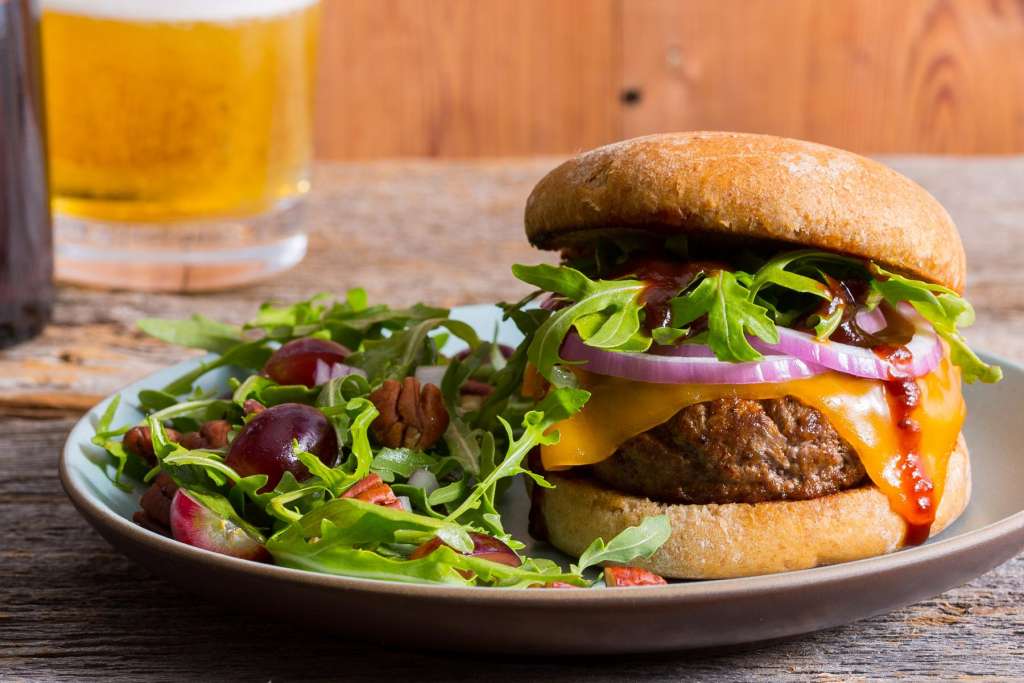 We're fired up. 
And so are our grills.
There's nothing quite like cooking outside and, this summer, we're embracing every minute of it. Here are five Sun Basket recipes that taste even better off the grill.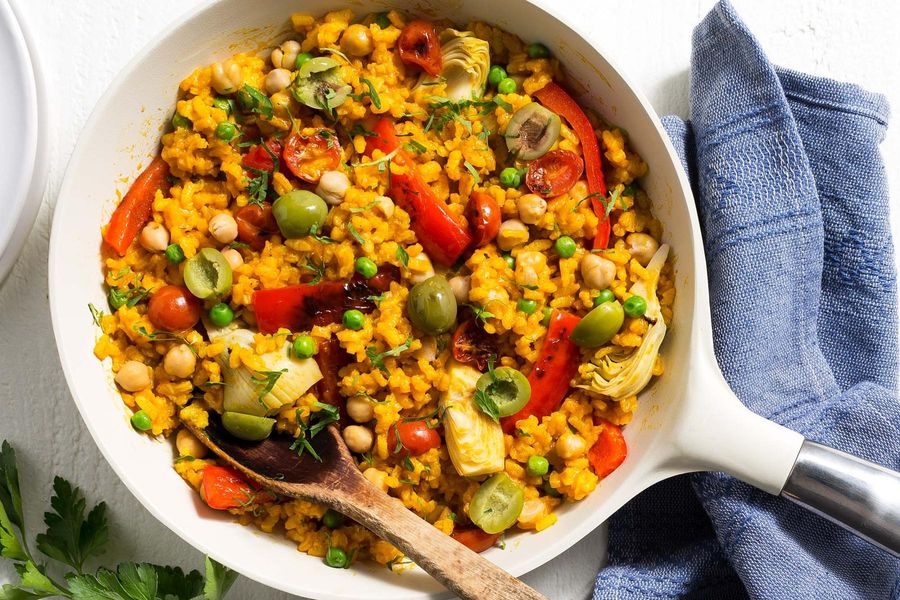 Chickpea Paella with Artichoke Hearts, Bell Pepper, and Tomato
Reminder: the grill is NOT just for burgers and dogs. This vegan rice dish is probably not the kind of thing you're used to grilling, but a hot fire can be key to achieving a socarrat, the crisp bottom crust that is the sign of a well-made paella.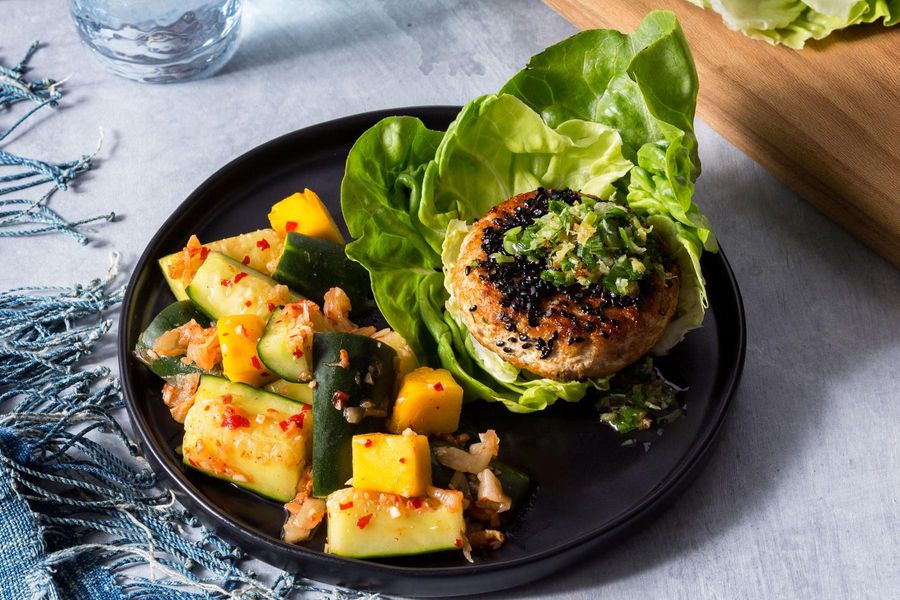 Salmon Burgers with Black Sesame Seeds and Cucumber-Kimchi Smash
Ok, yes—the grill is GREAT for burgers and dogs of all sorts. It does a beautiful job of bringing just the right amount of smoky flavor to these salmon burgers.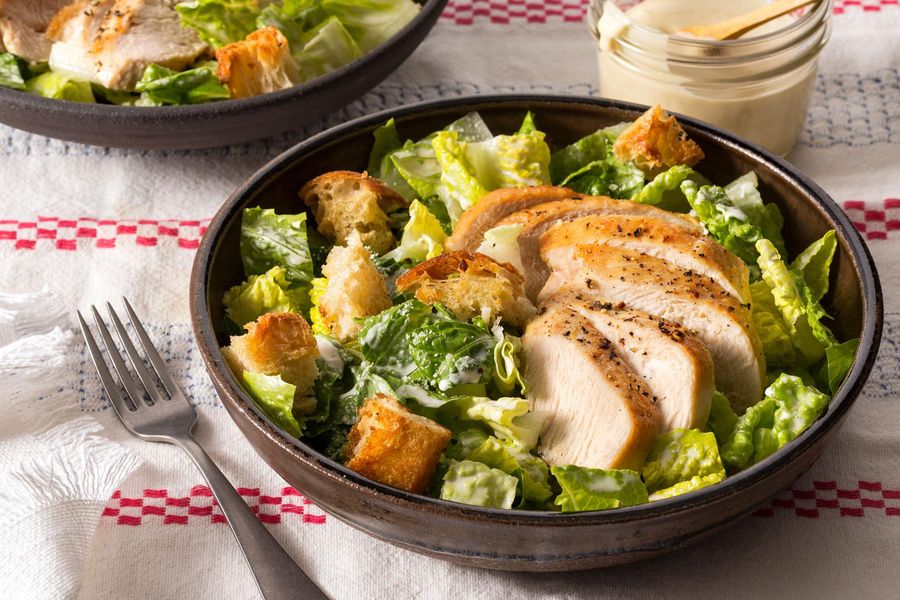 Simple Chicken Caesar with Ciabatta Croutons
This classic chicken Caesar is a poster child for summer salads. You can grill the croutons, too, and even lightly char the romaine to give the entire meal that unmistakable outdoor flavor.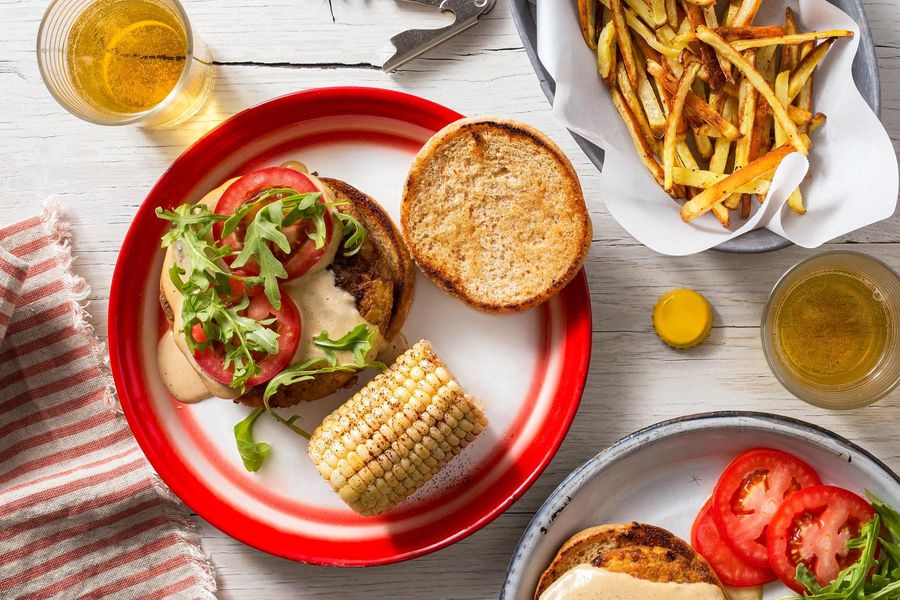 "Cheesy" Tofu Burgers with Corn On the Cob and Roasted Matchstick Fries
Grill the corn and the buns, as well as the tofu for these satisfying burgers. Our vegan cheese, made from cashew butter and nutritional yeast, has all the richness of the real deal without the milk.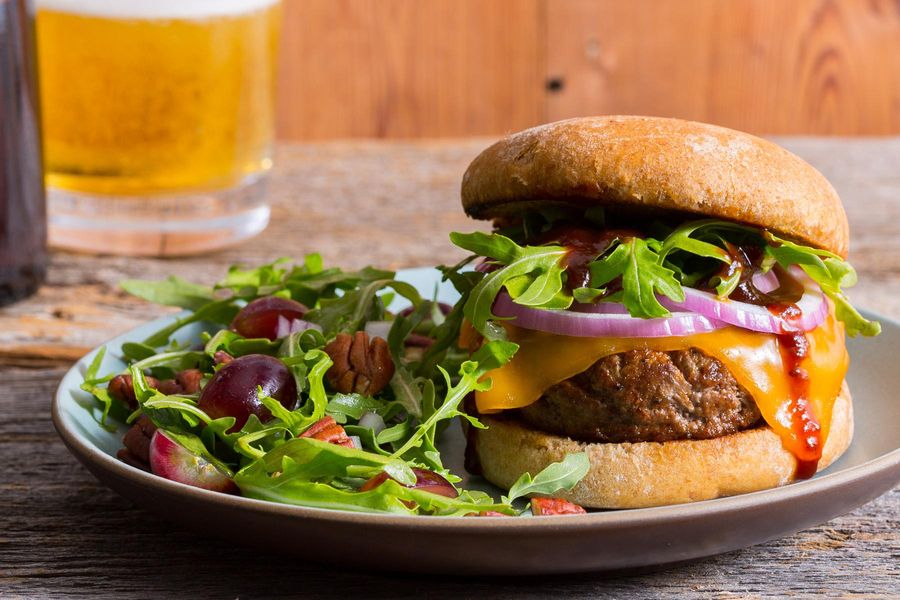 Memphis BBQ Cheeseburgers with Grape, Pecan, and Arugula Salad  
True Memphis barbecued ribs are smoked for hours over hardwood, but you can cheat and get the same flavors in this easy burger by seasoning ground beef with our Memphis BBQ rub, slathering the meat with our signature BBQ blend, and cooking it on the grill.