Our 5-Minute Salads Make the Perfect Easy Weeknight Dinner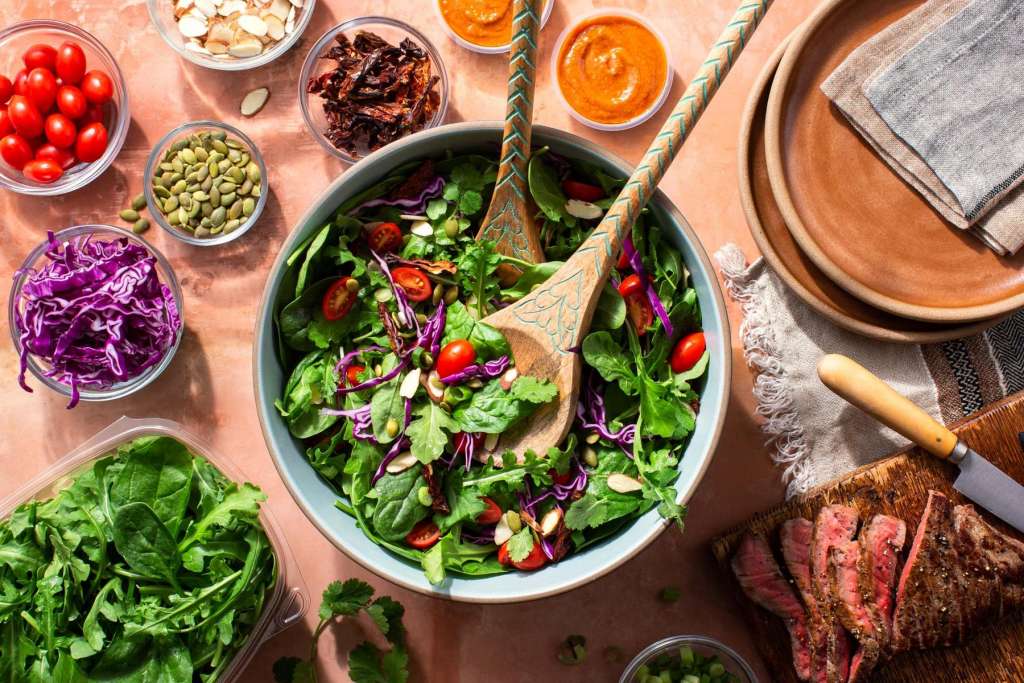 Yes, we know our 5-Minute Organic Salads make the perfect lunch.
But you know what else they're perfect for? Dinner. Delightful, throw-together-in-no-time, I-don't-know-what-to-eat-tonight dinner.
An easy salad + protein combo from the new Lunch section of our expanded menu makes for perfect easy weeknight meals. They're quick to whip up, great for eating on the patio, and pair perfectly with a crisp glass of white wine.
Our favorite combinations are…