Turn your Sun Basket box into a Make-Believe Refrigerator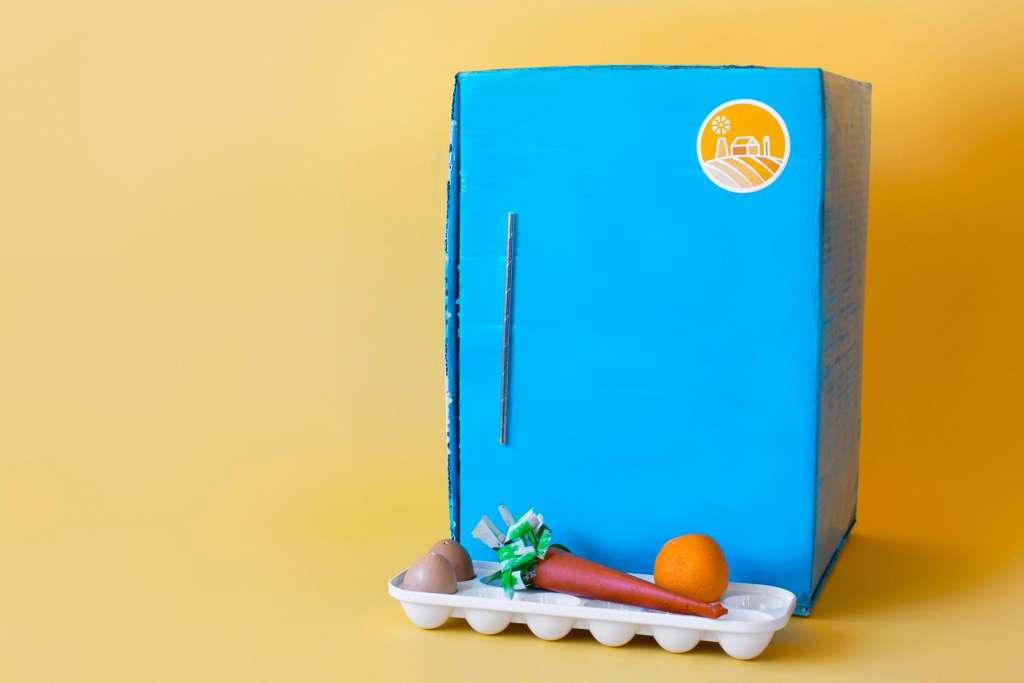 You can use different pieces of your Sun Basket box to make a shelf and a produce container. We filled ours with paper carrots, a painted cream container, and blown eggs. What will you find in your refrigerator?
Materials 
1 Sun Basket box
Scissors 
White acrylic paint
Colorful acrylic or spray paint
Glue 
A straw
Steps
1. Cut off the largest of the inside flaps, and set it aside. 
2. Paint the entire box, including the cut-off flap with a white base coat. Let dry. 
3. Give the interior of the box (and the flap) a second coat of white paint.
4. Paint the exterior of the box with a bright color and let dry. 
5. Glue the white flap to the right side of the box, leaving room for the "door" to open and close. This will be a shelf. Fold up the bottom flap, paint it white and glue it to the right side to make a produce bin.
6. Close the box, glue the straw vertically to the outside of the box to make the handle. Add a sticker or paint your name on the top right hand corner.  
7. Fill your refrigerator with your favorite make-believe foods.