Third Stop—New Orleans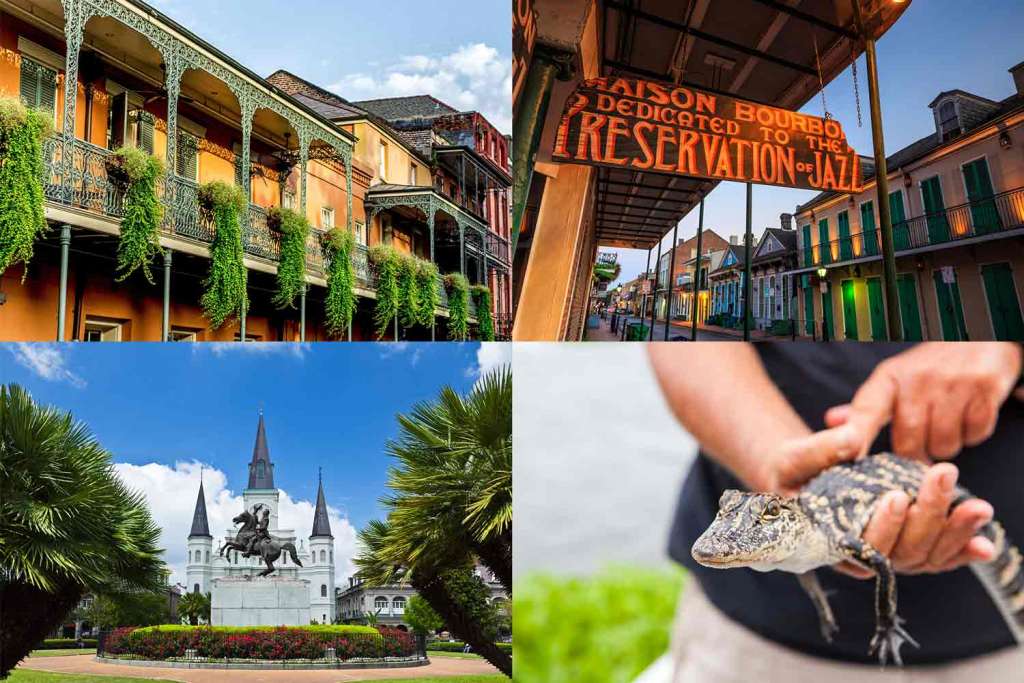 One of the world's great food cities, New Orleans has cuisine all its own. Jambalaya, po' boys, muffaletta sandwiches, beignets, oysters Rockefeller, chicory coffee, and potent Sazerac cocktails, this list of iconic NOLA dishes is a long one. The region's rich history, geography, and lively, food-loving, music-making residents make it one of the most delicious destinations on our road trip. 
Cajun vs. Creole: What's the difference? 
Many of New Orleans's best-known dishes can be traced back to either the Creoles (descendants of any race of the settlers in colonial La Louisiana), and the Cajuns (French Canadian immigrants). And since there are often both Creole and Cajun versions of the same dish, the differences are sometimes difficult to discern. 
Creole cooking is typically more refined, while Cajun food is a rustic affair. Because Creoles were more affluent, they tend to use more ingredients along with a generous amount of butter and cream. Creole food also draws from a broader range of influences including Italian, African, Portuguese, German, and Spanish. Cajun dishes tend to be simpler and more heavily seasoned, not to be confused with spicy. Both Creole and Cajun dishes are built on what is called the holy trinity, a base of sauteed bell peppers, onions, and celery. 
You'll find more oysters, crab, and shrimp in distinctly Creole dishes like shrimp rémoulade and oyster po' boys, while foods like boudin sausage and boiled crawfish are staples in the Cajun diet. Try Creole gumbo with blue crab, oysters, and Gulf shrimp at the legendary Antoine's (513 Royal St., New Orleans), and a Cajun crawfish boil with all of the fixins' at Cajun Seafood (1479 N. Claiborne Ave., New Orleans).
Classic Cocktails
New Orleans' legendary cocktail scene dates to the 19th century, when the Old Absinthe House on Bourbon Street became the place to drink for people like Mark Twain, Oscar Wilde, and—later—Frank Sinatra. Navigating the city's raucous nightlife can be daunting. Rather than go it alone, opt for the Drink & Learn Cocktail Tour through the French Quarter, where you'll get a taste of classic local cocktails, visit historic landmarks like the St. Louis Cathedral, the oldest of its kind in the U.S., and drink in some of the city's cultural history. 
A New Wave of Immigrants 
In the final years of the Vietnam War, an influx of immigrants from Southeast Asia settled in New Orleans, where the proximity to the Gulf and hot, humid climate made them feel at home. Today around 14,000 Vietnamese live in the city, and have done what immigrants do, opened restaurants and markets and made their food a part of the regional cuisine. Thanks to their influence, it's now easy to find authentic Vietnamese food all across the city. Grab spring rolls and a bowl of pho at Pho Tau Bay (1565 Tulane Ave, New Orleans) or a banh mi on housemade Vietnamese French bread at Dong Phuong Bakery (14207 Chef Menteur Hwy, New Orleans).