Celebrate Cinco de Mayo Sun Basket Style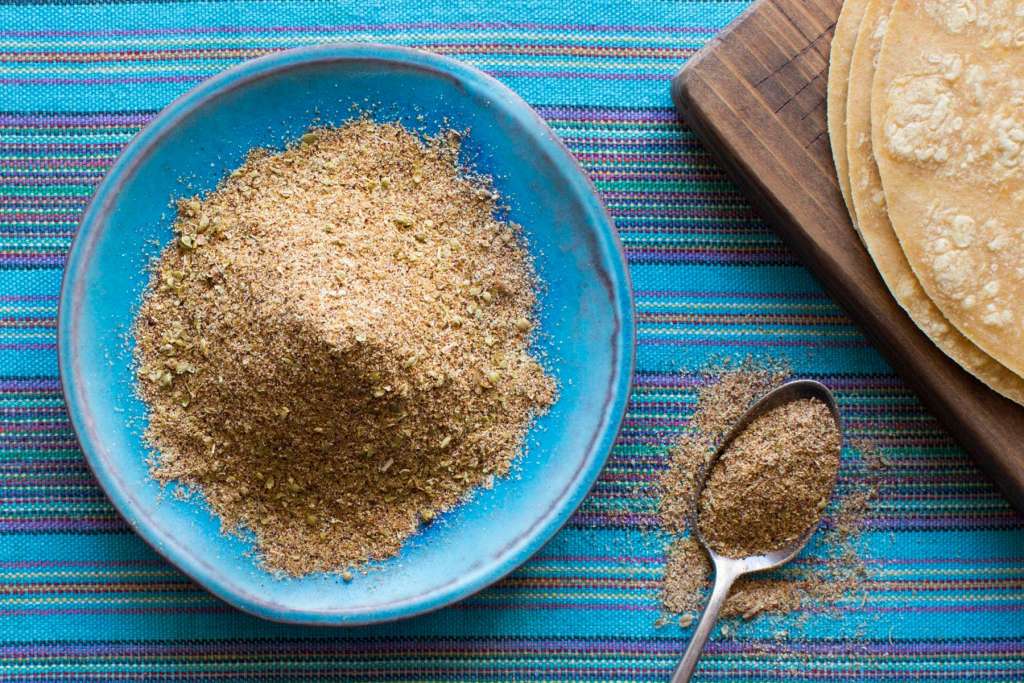 Don't wait for Tuesday, or for tacos, for that matter, to make this dead-simple seasoning blend. Sure, it's delicious on ground beef, but don't stop there. Sprinkle Sun Basket's Taco Seasoning on a cucumber salad, melon, mango slices, pineapple, and jicama sticks, too. Use it to season grilled chicken or fish, stir a little into your Bloody Mary. You get the idea. This stuff is good on almost everything. 
Shopping List
2 teaspoons oregano
1 teaspoon granulated garlic
1 teaspoon ground coriander
1 teaspoon ground cumin
1 teaspoon ground chipotle
Instructions
1 Blend the spices
In a small bowl, add all the ingredients. Mix to blend.


2 Serve
Add to steak strips, ground meat, tofu, beans, or fish and cook until fragrant and heated through. 

Chef's Tip:
Try using Sun Basket Taco Seasoning when making homemade tortilla chips. Blend it with some refried beans and make a mean dip. Or even spice up your morning scramble! 
Bonus Recipe—ingredients not included.