Our 20-Minute Meals Help You Get Dinner on the Table Faster Than Ever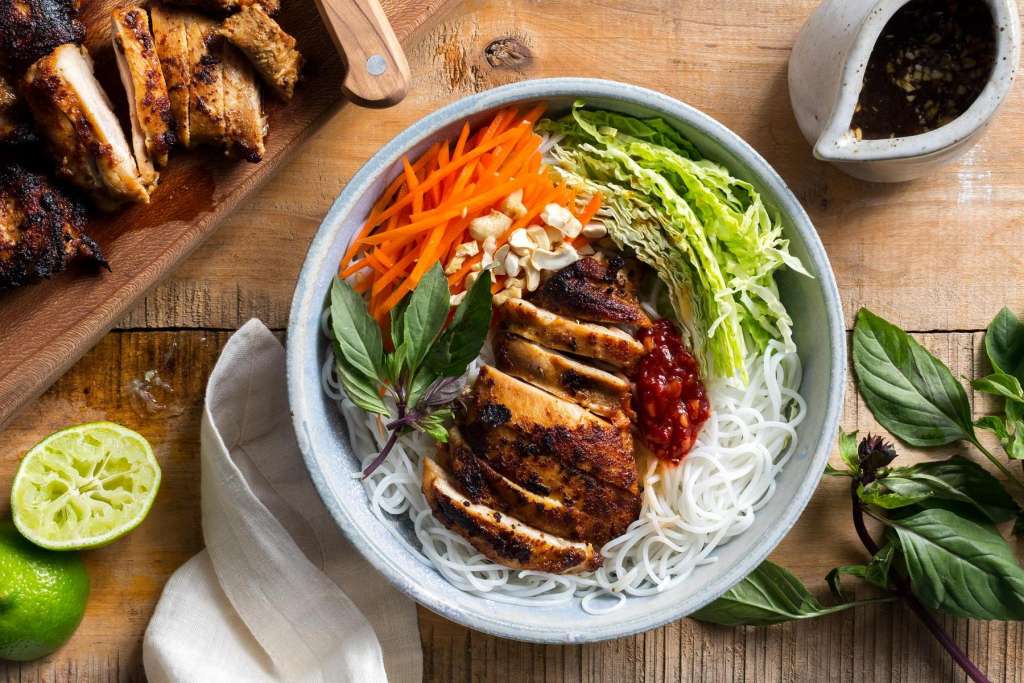 The days are getting longer, weather's getting warmer, and our kitchens are definitely getting hotter. Still, we need to eat—and we definitely want all the healthy fresh fruits and vegetables at their peak right now, and the responsibly-raised meats we've come to trust. 
We asked our test kitchen to develop even more 20-minute recipes. They cut back on the labor and amped up the flavor. Now, you'll have plenty of quick meals to choose from all summer long. (You're welcome.) Here's a taste of some of the easy Sun Basket recipes coming to your kitchen soon: 
Seared Steak with Romesco and Artichoke-Olive Salad
Our zippy romesco really makes this classic summer meal and helps you get big flavor with minimal fuss. And nothing says summer better than steak and salad for dinner. 
Superfast Thai Turkey Lettuce Cups
The recipe name says it all. This recipe is simple, but these flavors are complex, deep, and super delicious. It also happens to be Sun Basket's top-rated recipe. 
Easy Southwestern Chicken Salad with Black Beans and Avocado
Sometimes, simple wins. A short ingredient list with key players like creamy avocado and bright lime bring out the best in this summer salad. The ingredients do most of the work for you, so you can throw together a delicious meal in minutes.
Saigon Chicken Vermicelli Bowls with Pickled Carrots and Nuoc Cham Dressing
Light and chewy, rice noodles make a great base for this refreshing meal. Tangy pickled carrots, hoisin-marinated chicken, and our housemade dressing deliver bold flavor to this quick-as-it-gets summer dinner. 
One-Pan Chorizo Paella with Cauliflower "Rice," Piquillo Peppers, and Lemon-Garlic Aioli
Quick paella? Hear us out…our version isn't traditional, but our paleo interpretation of the Spanish classic includes a rich lemon-garlic aioli and smoky chorizo that make for an inspired dish that brings on big flavor, fast.