Turn Dinner Into a Make-Ahead Lunch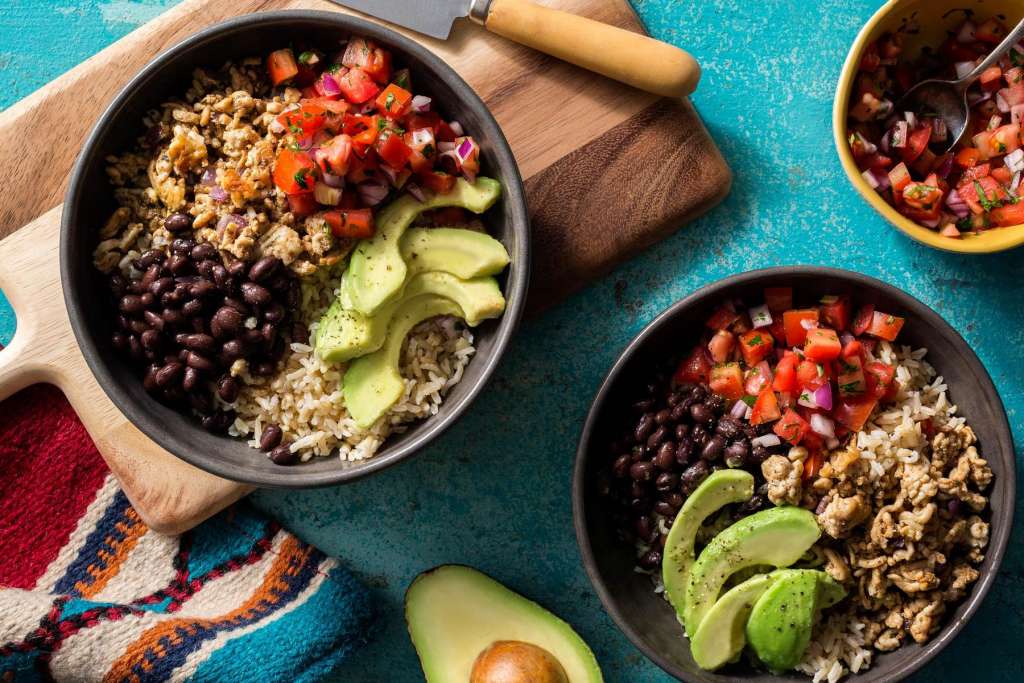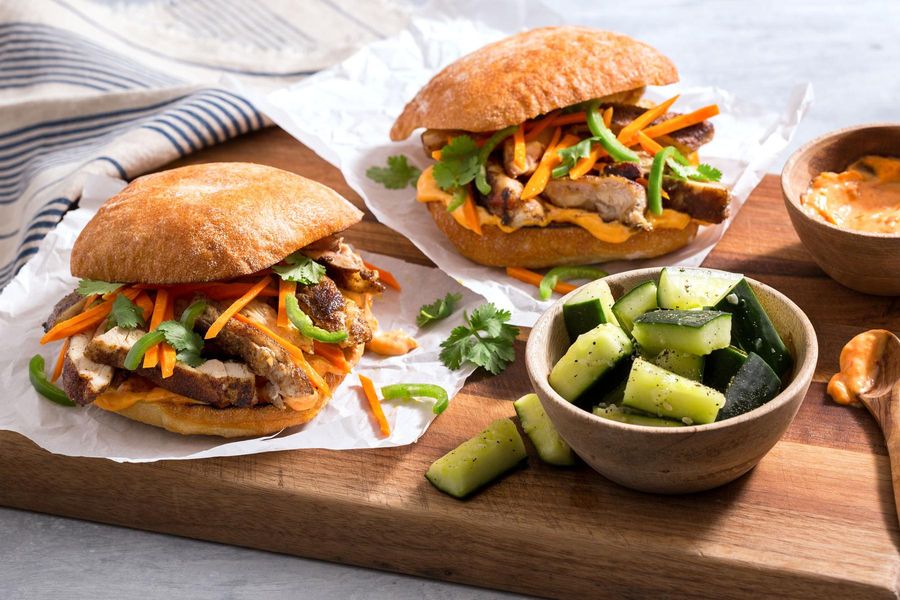 Chicken Banh Mi with Garlicky-Smashed Cucumbers
Make-ahead instructions:
Pack sandwich components separately and assemble just before eating.
Leave the smashed cucumbers in the plastic bag to keep them fresh and crunchy.
If you don't have a toaster at the office, pre-toast the rolls and place in a paper bag to keep them crisp. (Plastic will trap air and can make the bread soggy.)
Pack the chicken in the same container as the pickled radishes and refrigerate until you're ready to eat to give the meat a little vinegar-y flavor.
"This was absolutely to die for!! Right on point with the flavors and it was so easy to make!" -Michael C.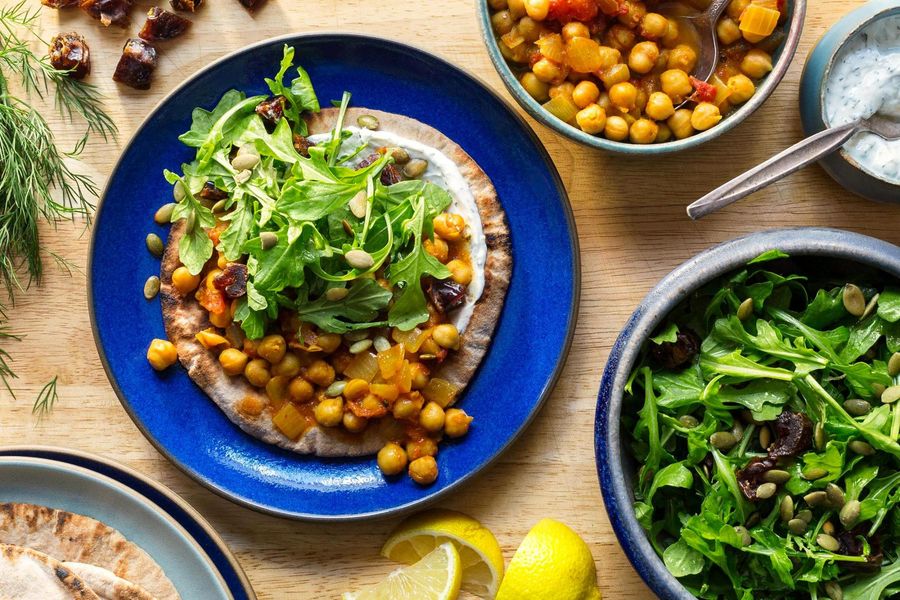 Pita Flatbreads with Curried Chickpeas and Arugula-Date Salad
Make-ahead instructions:
Pack the lemon-dill yogurt in one of the reusable Sun Basket containers.
Prep the dates, pumpkin seeds, and lemon, and pack separately from the arugula so the greens stay crisp.
Toast the pitas at the office, if possible.
"This was indeed a really quick, highly flavorful meal. Great balance!"
-Heather L.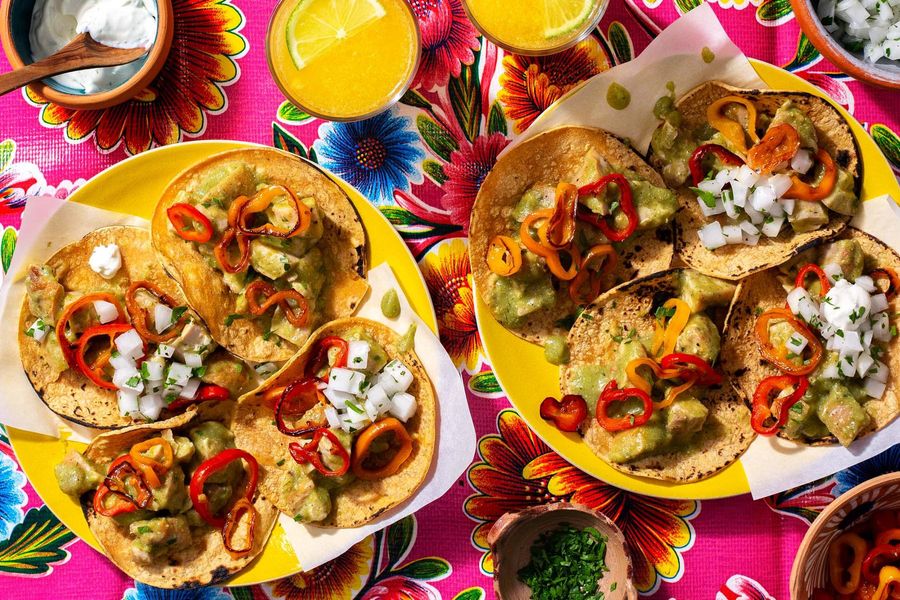 Mexican Street Tacos with Tomatillo-Simmered Chicken and Lime Yogurt
Make-ahead instructions:
Warm the tortillas on the stovetop at home for a bit of that char-toasted flavor or warm them in office microwave, if you have one.
Divide the cilantro in half before chopping it for the salsa and save the whole leaves for an easy garnish.
"OMG, I think I have died and gone to taco heaven! This was a party in my mouth." – Steve G.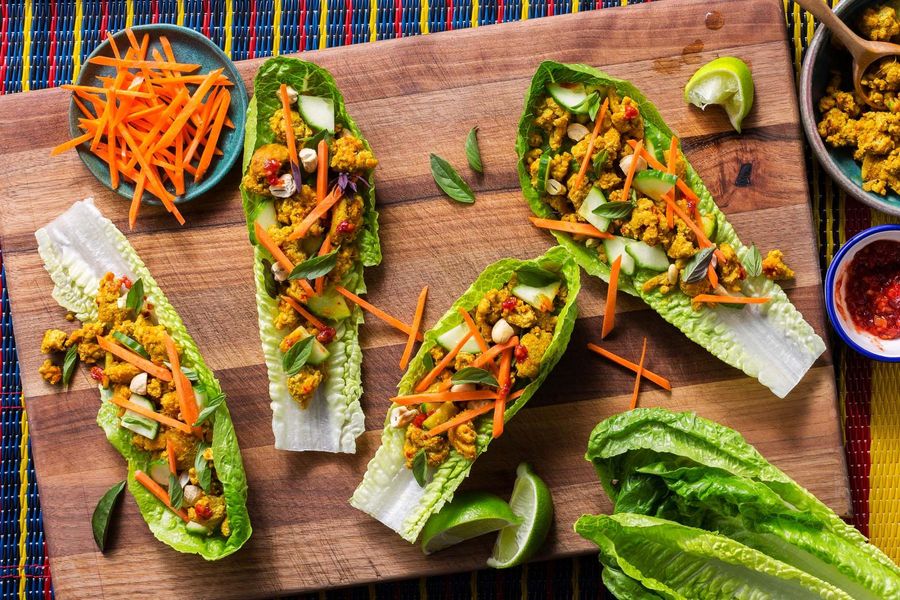 Superfast Thai Turkey Lettuce Cups
Make-ahead instructions:
Cook the turkey at home and let cool before packing. 
Pack the cucumbers separately from the lemongrass-turkey mixture so they stay crisp.
"OMG, these were sooooo good… loved the lemongrass paste flavoring!!!! Would love to take this one when we are RVing!!!!" -Gali B.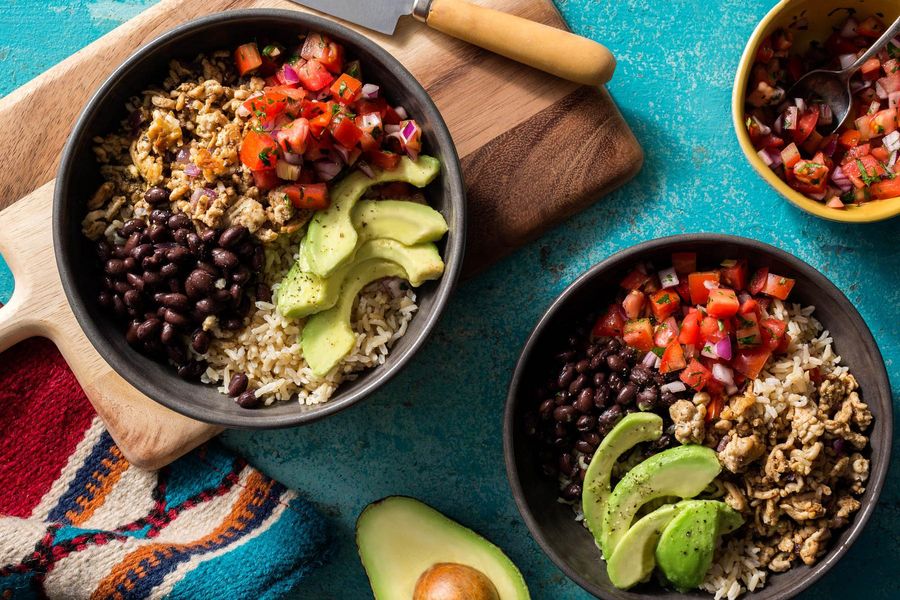 Turkey Taco Bowls with Brown Rice, Black Beans, and Pico de Gallo
Make-ahead instructions:
Pack the salsa in an empty Sun Basket reusable container.
Keep this one hidden in the office fridge, it's our #1 pick for pack-ahead, so it might be the object of some serious lunch envy.
"This dish was so delicious. I could eat it every day." – Sarah O.