Our Customers' Favorite Gluten-Free Recipes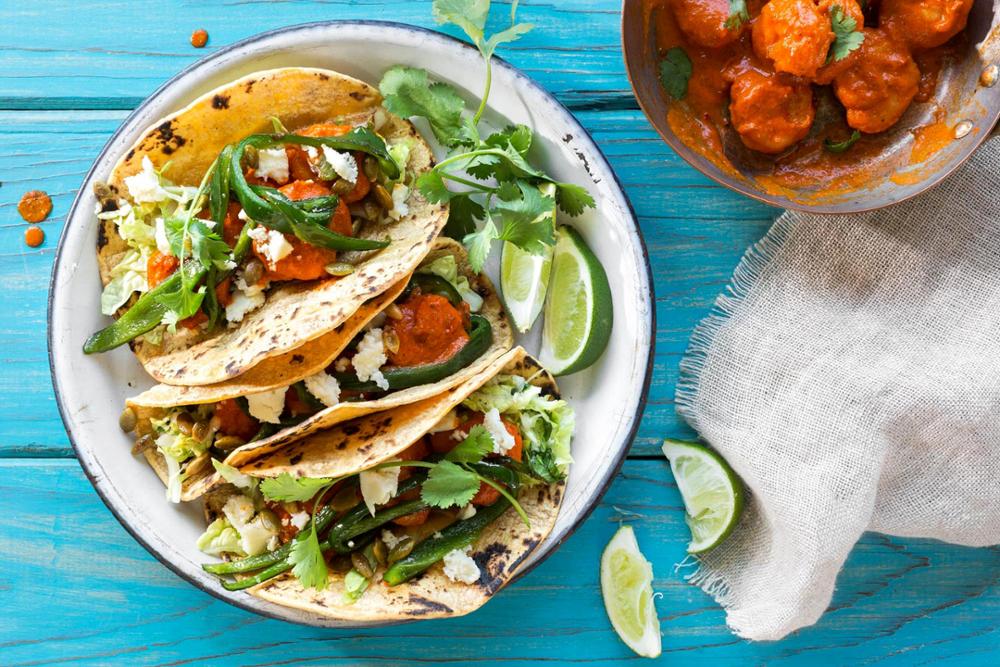 You don't have to be gluten-sensitive to enjoy our wheat-free meals. Sun Basket's test kitchen gathers up the freshest ingredients and turns them into ridiculously delicious dinners, no icky synthetic substitutes allowed. Here are the five recipes you told us you love the most, without the g-word.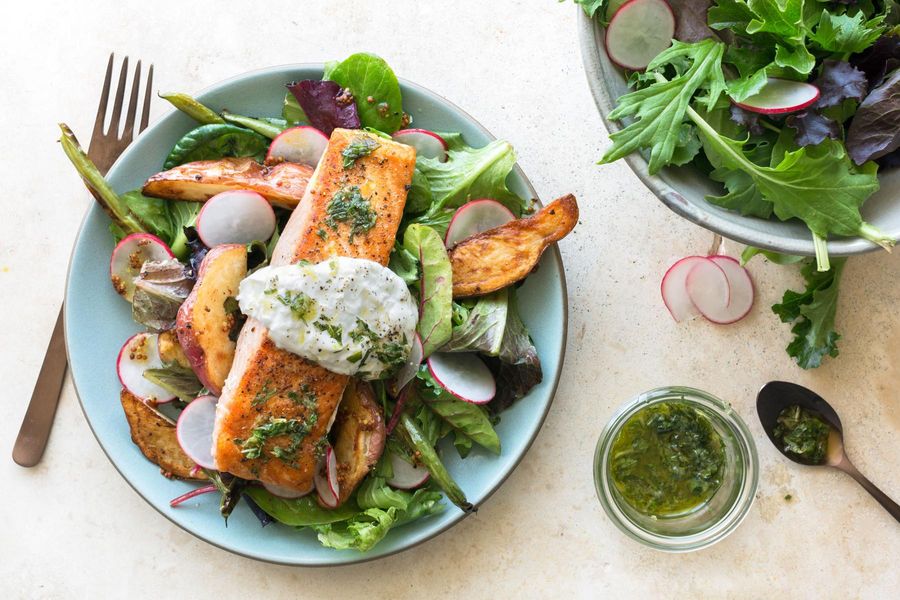 Salmon with roasted new potatoes and green beans
Potatoes deliver a comforting dose of carbs in this simple and oh-so-delicious salmon dish. Forget what you might have heard about potatoes not being good for you. They're loaded with potassium and vitamin C. 
"Holy Salmon, that was delicious!!! Happiness is this." – Gaieshan D.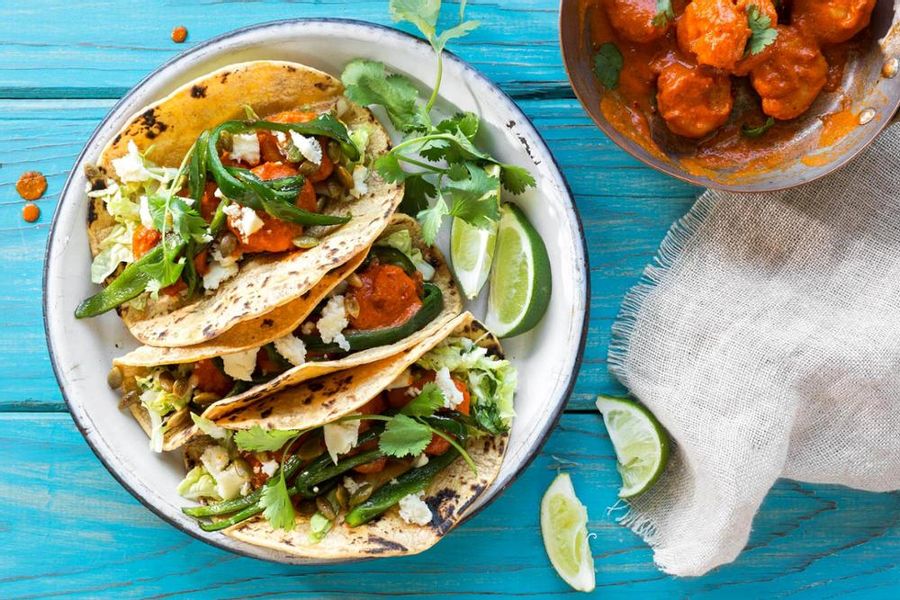 Shrimp Tacos Diablo with Pickled Cabbage and Lime
These sassy shrimp tacos have a flavor that will take you straight to the beach in Baja. We use 100% corn tortillas, so they're naturally gluten-free. 
"Nothing short of amazing! Super fast to prep and prepare. 5 star!" – Shelly K.

A salad in your hand, a party in your mouth. Our test kitchen's ode to larb, the unofficial national dish of Thailand and Laos, is hands down one of our most popular dishes of all time. And it comes together in just 20 minutes. 
"These were next-level delicious." – Jesse W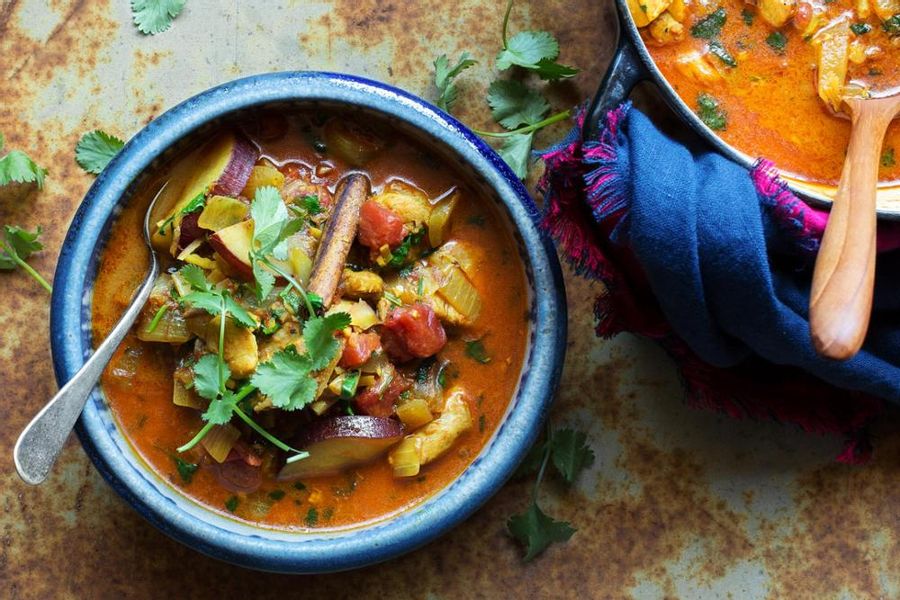 This beautiful bowl of Burmese curry is surprisingly simple to make. The sweet potatoes provide rich, deliciously hearty substance, while Chef Justine's insanely popular lemongrass paste turns the flavor up to 11.  
"This dish was exactly why we got Sun Basket! Delicious and unusual." – Gillian S.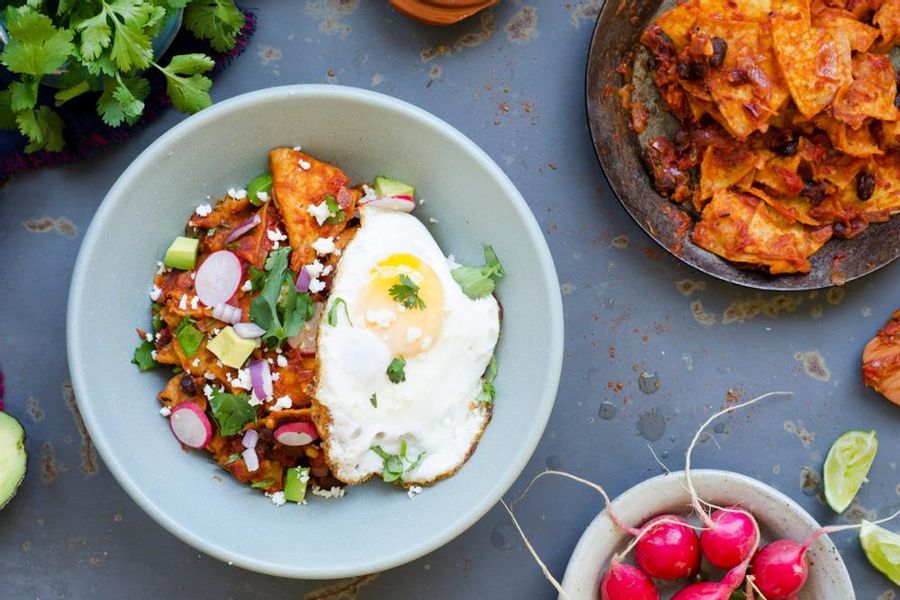 Chipotle Chilaquiles with Black Beans and Fried Eggs
Considering that chilaquiles are essentially sautéed nachos, we're not surprised that they ring in at numero uno on our list of gluten-free favorites. Our signature Yucatan spice blend delivers big flavor to this south-of-the-border classic.
"This was our most unexpected favorite" – Tess D.
*Please note: Sun Basket meals are prepared in a facility that handles wheat, and while the Gluten-Free meal plan follows a gluten-free diet, due to risk of cross-contamination, meals are not suitable for people with severe gluten intolerance.