The Best Foods to Eat for Beautiful Skin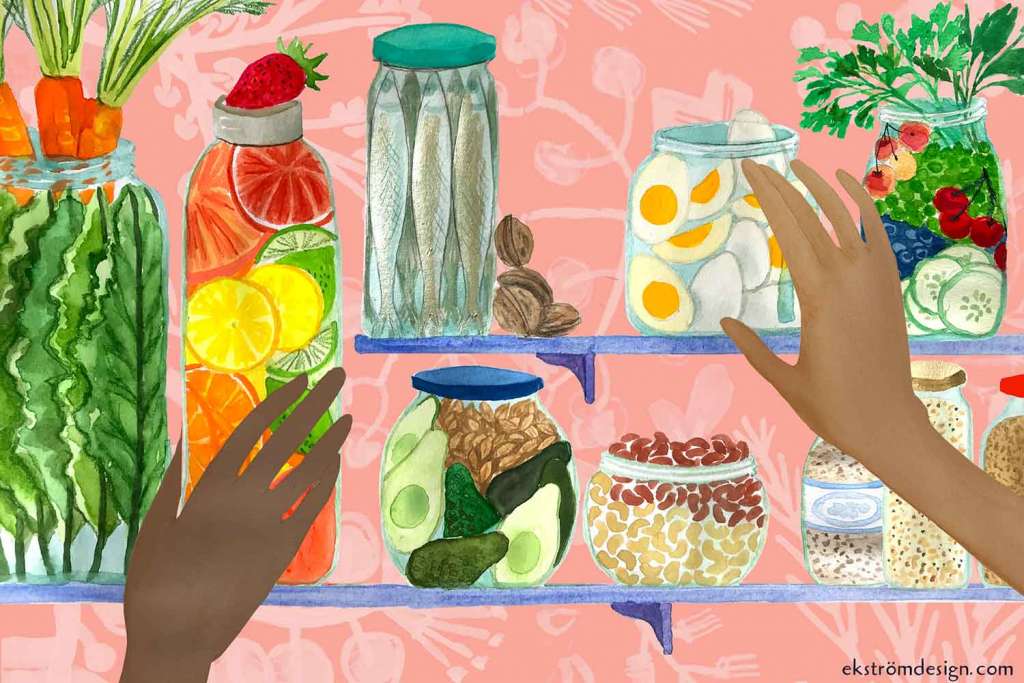 Take a walk down the skin-care aisle of your local drug store and you may think that you've wandered into the produce department by mistake. Mangoes, carrots, and strawberries are just a few of the edible ingredients you'll find on the labels of the moisturizers, toners, and masks there. And for good reason. These foods contain nutrients that can protect your skin and keep it clear, firm, and glowing. While rubbing products made from these ingredients on your face can do some good, the best way to care for your skin is from the inside out. 
Sun Basket's Director of Nutrition, Lindsey Kane offers some advice on good foods that can keep you looking great. 
Artwork by ekströmdesign