Sun Basket's Slam Dunk Line-Up of Good-For-You Dips, Chilis, and Wings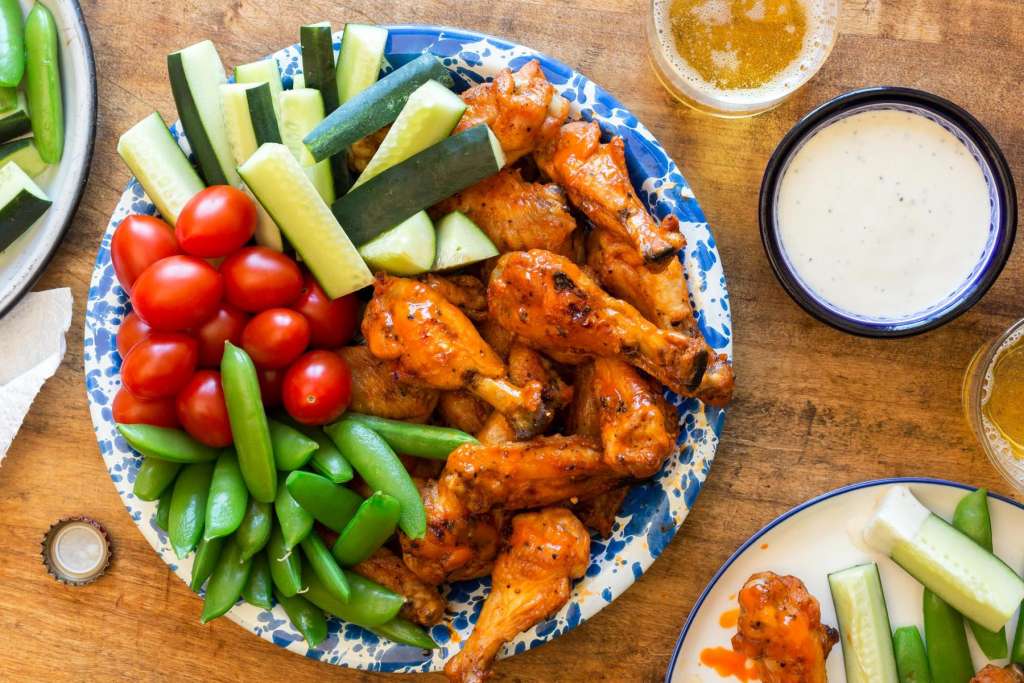 Most parties are heavy on the junk food with spreads of nothing but cheese-covered gut bombs. If you'd like to enjoy the game without slipping into a food coma and sabotaging your healthy diet, we've got some ideas. These nine recipes for some of our favorite dips, chilis, drinks, and wings will leave you feeling like a winner no matter which team wins. 
Wings
Go classic with our ode to the American bar staple and try Buffalo Chicken Wings with Crunchy Vegetables and Ranch Dressing, or spice things up with our Shanghai Chicken Wings with Ginger-Lime Dipping Sauce.
Chili
Cooking for a whole team? Make a crowd-pleasing pot of Sweet Potato and Black Bean Chili with Gluten-Free Cornbread, or kick up the heat and try our Chipotle Turkey Chili with Cucumber-Sumac Salad.
Snacks
Swap out regular old salsa and make the best of in-season citrus by serving Grapefruit-Orange Pico de Gallo alongside some homemade tortilla chips. Up your hummus game with our amped-up Pickle-Brine Hummus, or go nuts with a bowl of Five-Spice Mixed Nuts. 
Drinks
Cheers to your favorite team with a refreshing Michelada or make our healthier version of non-alcoholic North Carolina Cherry Soda.
Chef's Tip: If you're serving a crowd you'll want to scale up these chili and wing recipes that were originally developed to serve two.
Don't assume that the cooking times will change as the amount of ingredients increase. Check for doneness after the original time and then again every five minutes.
You'll need bigger pans to cook these larger quantities. Be careful not to crowd the pots or baking sheets.
Add salt as you cook, tasting as you go to make sure it's well seasoned.